A shared antibiotic could prevent deaths from birth complications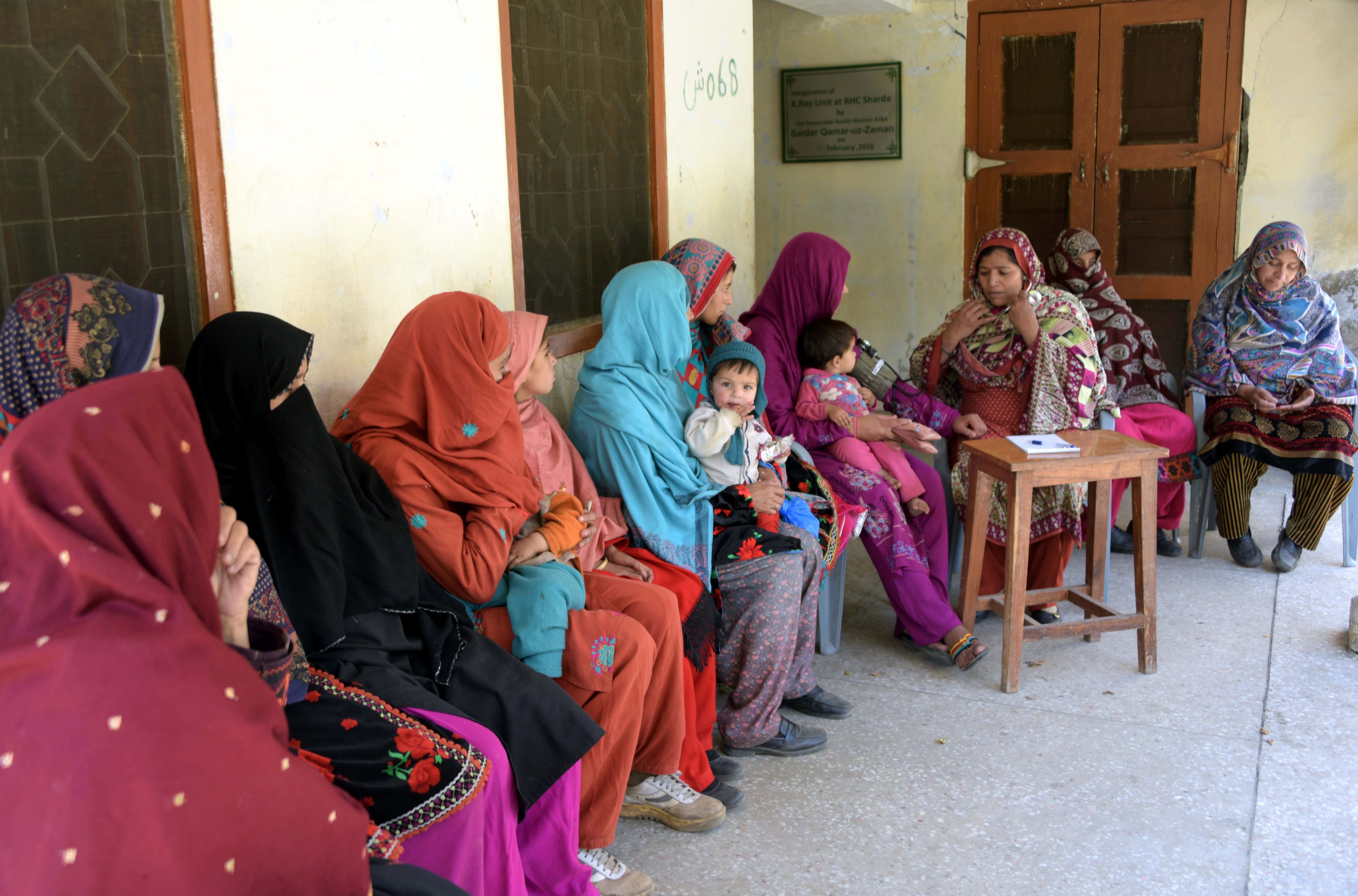 Birth is a vulnerable experience, both emotionally and physically. Birth, whether vaginal or by cesarean section, creates opportunities for bacteria to infect both the parent and the newborn, and sometimes these infections can cause the parent's immune response to spiral out of control.
This extreme response to infection, called sepsis, is the third leading cause of death during or after childbirth worldwide. Millions of cases of maternal sepsis occur each year, mostly in low- and middle-income countries. It can be particularly difficult for doctors to diagnose and treat early, since the usual symptoms of sepsis — such as fever, rapid heartbeat, and low blood pressure — can also occur during a healthy pregnancy and delivery. Left untreated, sepsis can lead to tissue damage, organ failure, and ultimately death.
To prevent these infections during a cesarean, doctors routinely give an antibiotic called azithromycin before the operation begins. Now a global study in low- and middle-income countries shows that the same approach can also prevent sepsis in vaginal deliveries. In settings with limited health resources, giving a single dose of azithromycin to people planning a vaginal birth reduced their risk of sepsis by 35 percent. Because azithromycin is inexpensive and can be taken orally, this approach may be a viable way to prevent some cases of maternal sepsis in countries with limited access to healthcare, where sepsis is more common during or after childbirth. The findings were published Thursday in the New England Journal of Medicine.
The study is "such an incredibly exciting story because it contributes to our ability to better care for these women and ultimately hopefully change their outcomes," says Laura Riley, a gynecologist at Weill Cornell Medicine in New York City who was not involved in research.
The study followed nearly 30,000 participants from seven countries: Bangladesh, India, Pakistan, Zambia, Kenya, the Democratic Republic of the Congo and Guatemala. The researchers followed the participants for a month after the birth. Of the participants who received the antibiotic, 1.6 percent experienced sepsis, compared with 2.5 percent of those who did not receive the treatment. This was a larger drop than the study architects had anticipated, and participants experienced minimal side effects. The antibiotic had no effect on the rate of infection or death in newborns.
"We were thrilled," says Alan Tita, a gynecologist at the University of Alabama at Birmingham and the study's lead author. "It's just great because it has the potential to make a big difference in care and outcomes for patients." The research team had planned to enroll more participants, but the early results were conclusive enough to end the study early .
"It's a wonderfully pleasant surprise to see such a large effect," says Michael Santos of the Foundation for the National Institutes of Health, one of the study's funding partners. "This is a really spectacular result."
If a person survives sepsis, it can cause lifelong damage. "You can lose fingers and toes and damage internal organs like your kidneys, liver and brain," says Riley.
Fortunately, sepsis is often preventable. "I think the study alone could be enough to change the practice," says Lindsay Admon, a gynecologist who majors in health justice at the University of Michigan and was not involved with the study. The US maternal mortality rate has been rising since the late 1990s and is more than double that of other affluent nations. Racial inequality is stark here, with blacks nearly three times more likely to die from childbirth than whites, according to the Centers for Disease Control and Prevention. Admon would like to see a similar study in the US and other high-income countries that nonetheless have large health disparities.
However, the benefit of prescribing azithromycin for sepsis prevention needs to be weighed against the consequences of overuse of antibiotics. These drugs save lives, but in doing so they pressure bacteria to find a way to avoid them. Drug-resistant bacteria are on the rise and can be deadly. Azithromycin, in particular, targets a wide variety of bacteria, which is why it works well during childbirth. However, this increases the risk of leaving behind drug-resistant microbes. That trade-off is critical in weighing the usefulness of this intervention, says Mercedes Bonet Semenas, a medical fellow in the World Health Organization's Division of Sexual and Reproductive Health and Research, who was not involved in the new paper.
"This question concerns everyone and was part of the study design," says Santos. The researchers continue to analyze samples taken from the participants to determine the precise effects of the drug on the naturally occurring bacteria in their patients' bodies. They expect these results to be released in 2024.
Preventing sepsis may be worth the risk of contributing to antibiotic resistance in areas of the world where infections during childbirth are common. "The study is the first step," said Julie Gerberding, CEO of the Foundation for the National Institutes of Health. Getting the drug to those who need it most will require a coordinated global effort. WHO could review the results and decide to include the treatment in its essential medicines program as well as its obstetric guidelines, Gerberding says.
Maternal mortality is a "conspicuous area of ​​inequality," she says. "Now is a chance to address a very, very dangerous dimension of childbirth."