AKA West Palm Beach opens in Florida
West Palm Beach, Florida recently welcomed AKA West Palm, a hotel residence offering long-term accommodation. The second AKA property in South Florida, AKA West Palm features 215 hotel residences consisting of studios, one- and two-bedroom rooms and penthouse suites. The five-story hotel blends modern luxury with comfort and simplicity, with sleek kitchens, washers and dryers, and private patios. The room furniture contrasts with a background of stone, metal and wood to create simple, clean lines with minimal contrast.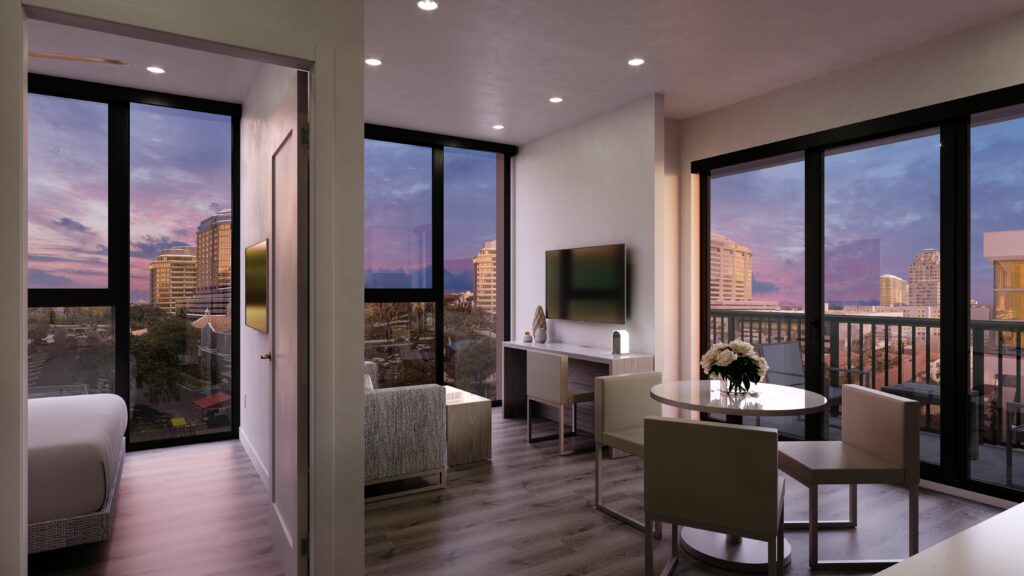 "With an influx of visitors from the Northeast, we are already seeing interest from travelers familiar with the AKA brand and our hotels in New York City, Philadelphia and Boston," said Larry Korman, CEO of AKA. "As West Palm's reputation as 'Southern Wall Street' develops, we are confident that those traveling for work will be pleased to find AKA a home away from home."
The new property is adjacent to Rosemary Square and offers a range of experiential features designed to meet residents' needs. In addition to an intimate and sophisticated glass-enclosed lounge and bar, the hotel also features a pool area with lounge chairs, trellis ceilings, and landscaping. The pool area serves as the perfect spot for evening gatherings, with elongated fireplaces for those colder nights.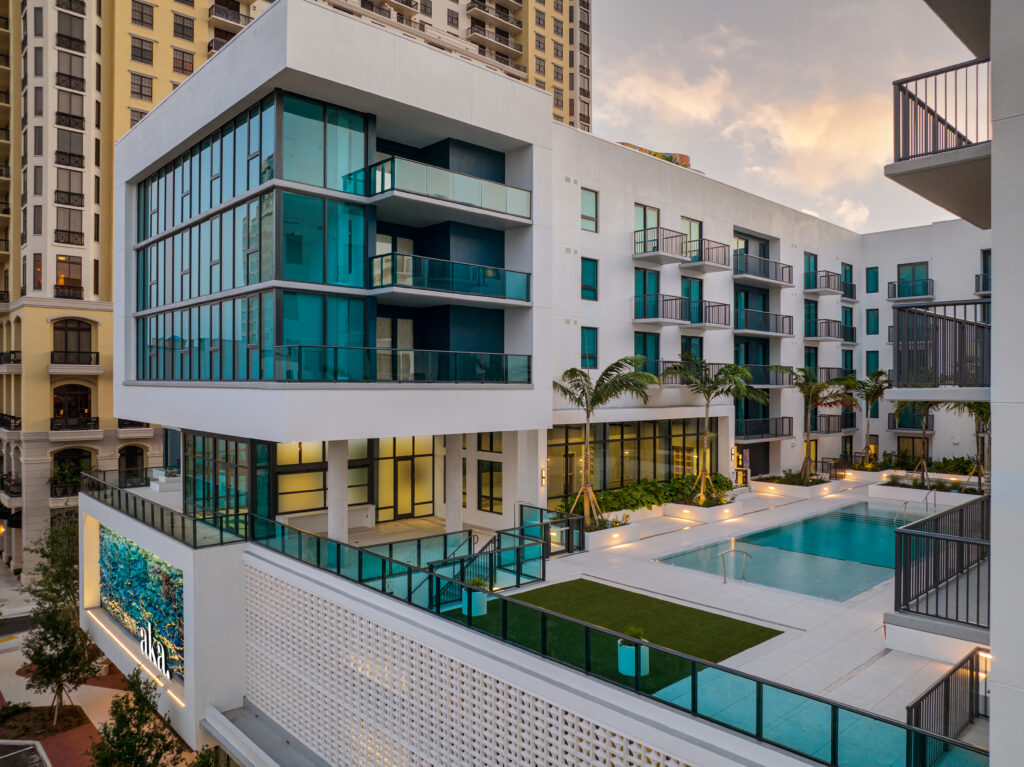 AKA West Palm includes a private and convenient conference room available for board meetings that can accommodate up to 10 people. Other amenities include a Technogym fitness center with the Excite Live class suite, an immersive experience with personalized training, Technogym trainers, and mobile connectivity.
The highlight of the pet-friendly hotel is the brand's first-ever pet spa. The spa offers pampering services from local professionals. In 2023, the hotel will offer food and drink thanks to partnerships with West Palm restaurants like The Blind Monk and Egg Bar.