'American Idol' David Archuleta says fans left the show after he spoke about being queer
play video content
BACKGROUND
David Archuleta says dozens of fans left one of his recent shows after he spoke out about being queer … a moment he believes drives home the importance of continuing to tell his story.
Archuleta arrived in Los Angeles on Thursday, just hours after making a stop on his Christmas tour in Utah, where he says fans dumped during a break in the performance, where he discussed his recent travels.
In fact, he even shared an email from what appeared to be a manager at the venue he was singing at … expressing her disappointment at his decision to speak out about his sexuality.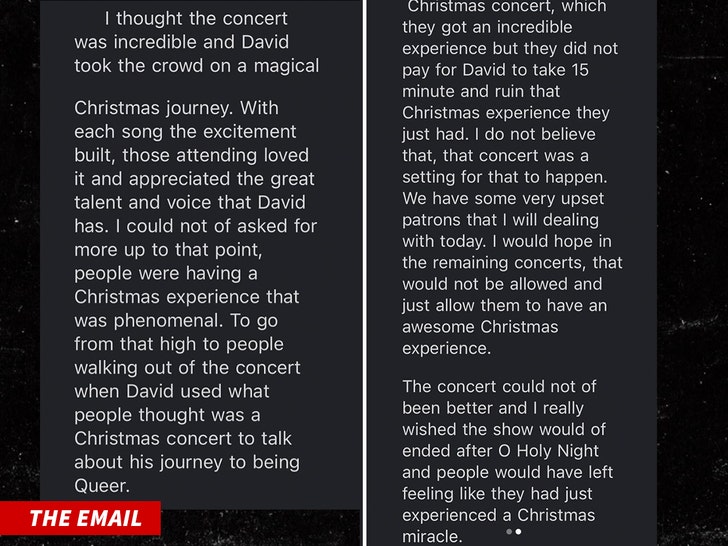 Part of the email read: "I don't think this concert was a setting for that. We have some very disgruntled patrons that I'm going to deal with today. I would hope that this would not be allowed at the remaining concerts and just allow them an amazing Christmas experience."
David said he could feel the excitement in the crowd as he shared his story and he was disappointed that some fans left, but that won't stop him from sharing his experience because he knows the message helps can save lives.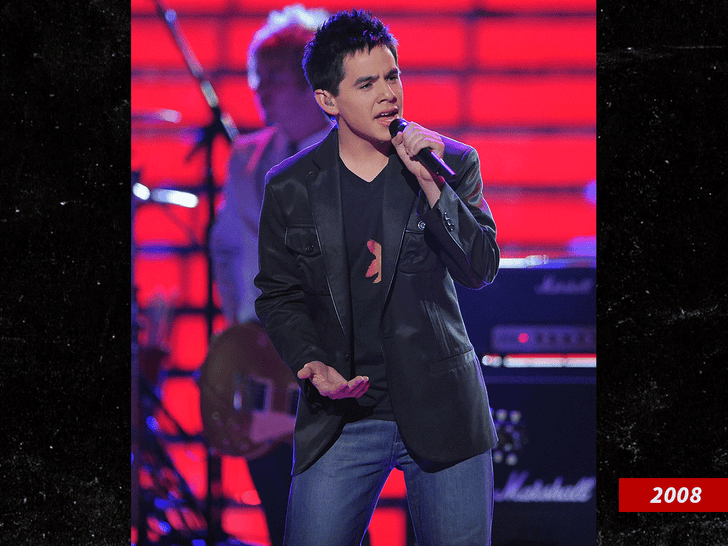 Archuleta – who came second to David Cook on Season 7 of "American Idol" – grew up in a strict Mormon household and says he has to keep his sexuality a secret. At one point, David says he considered taking his own life.
David tells us he took a step back from his religion to regroup and determine what he wants spiritually, but fans and people in the LGBTQIA+ community continue to urge him to share his story of what they believe that it can reach new ears and help even more people.