Australia could refuse entry to Kanye West for anti-Semitism, official says
CANBERRA, Australia (AP) – A senior Australian government minister said Wednesday that rapper Ye, formerly known as Kanye West, could be denied a visa if he tries to visit Australia because of anti-Semitic comments.
Education Secretary Jason Clare was responding to media reports that the US star was planning to visit new Australian partner Bianca Censori's family in Melbourne next week.
Clare said he didn't know if Ye had applied for a visa, but Australia had previously refused it to people with anti-Semitic views.
"I assume if he applies he'll have to go through the same process and answer the same questions," as others who have expressed such views, Clare told Nine Network Television.
Last month, Ye praised Hitler in an interview with conspiracy theorist Alex Jones. Twitter later suspended Ye after he tweeted an image of a swastika merged with the Star of David.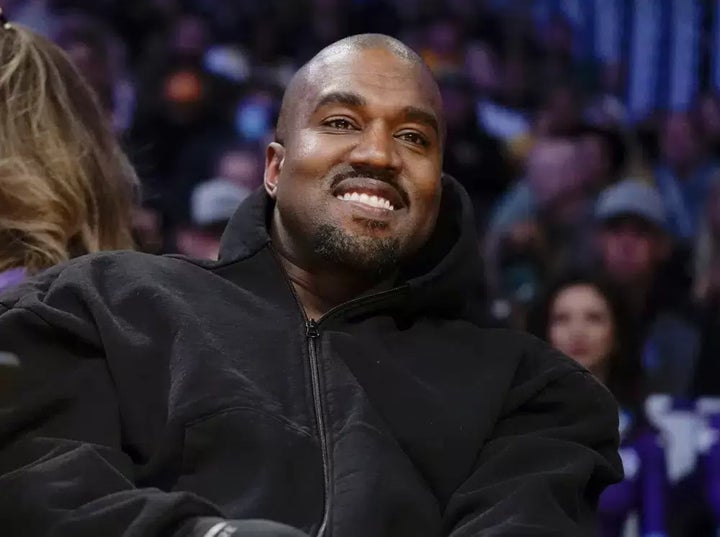 Kanye West, known as Ye, watches the first half of an NBA basketball game between the Washington Wizards and the Los Angeles Lakers March 11 in Los Angeles.
AP Photo/Ashley Landis, file
Australian Migration Law sets security and character requirements for non-citizens to enter the country. Any decision on whether Ye would be granted an Australian visa would be made by Immigration Secretary Andrew Giles, whose office said he could not comment on individual cases due to privacy concerns.
Peter Wertheim, co-chief executive officer of the Executive Council of Australian Jewry, met with government officials on Tuesday to advocate for a travel ban.
"We had an open ear," said Wertheim on Sky News. "We have argued that this particular individual fails the character test and that it would be in the national interest not to grant him a visa, and we have set out our reasons at length."
Opposition leader Peter Dutton said if he were in government he would be inclined to exclude Ye on character grounds.
"My inclination would be not to let him in," Dutton told Radio 3AW in Melbourne on Tuesday.
"His anti-Semitic remarks are shameful, his behavior and conduct is appalling, and he is not a person of good character," Dutton added.
Ye and Censori intend to visit their family, who live in Ivanhoe, a northeast Melbourne suburb, next week, Seven Network News reported.
Ye and Censori recently married less than two months after he finalized his divorce from Kim Kardashian, entertainment news site TMZ reported two weeks ago.
The AP asked Yes's rep if he had married Censori and was planning to visit Melbourne, but didn't get an immediate response.