Brittney Griner attends WM Phoenix Open golf tournament
SCOTTSDALE, Ariz. (AP) – WNBA star Brittney Griner participated in the WM Phoenix Open golf tournament on Saturday in her second public appearance since being released from a Russian prison.
Griner was part of a crowd of approximately 200,000 fans at the tournament who watched the action from the stadium's 16th hole.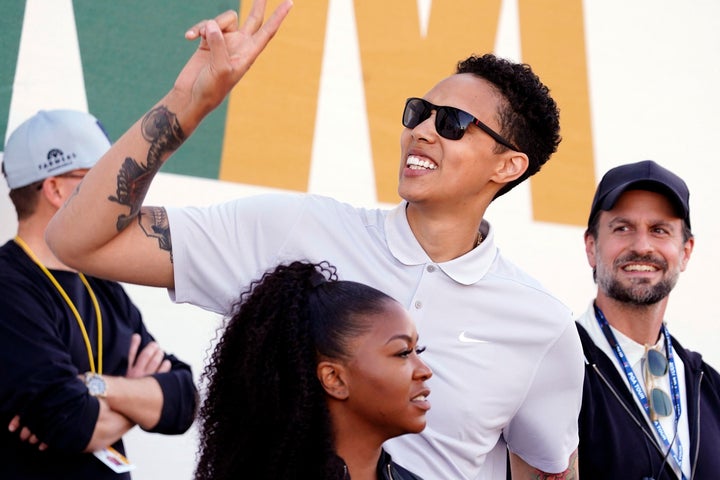 American pro basketball player Brittney Griner acknowledges fans as she looks on at the 16th hole during the third round of the Phoenix Open golf tournament on Saturday, February 11, 2023 in Scottsdale, Ariz. (AP Photo/Darryl Webb)
Last month, the Griner made her debut appearance at the Martin Luther King Jr. march in downtown Phoenix.
Griner is skipping USA basketball training camp in Minnesota so she can be with her wife and recover from her time in prison in Russia. She was traded in a dramatic prisoner swap in December.
Griner has said she will play for Phoenix Mercury again this season, though she's still an unsigned free agent. She has not spoken about her international future and possible participation in next year's Olympics in Paris.