Casa Delphine in San Miguel de Allende adds new boutique villa
Promising a sunny, snow-free vacation, Mexico's San Miguel de Allende is always a great choice of destination. Now both from the main building and from the central town square.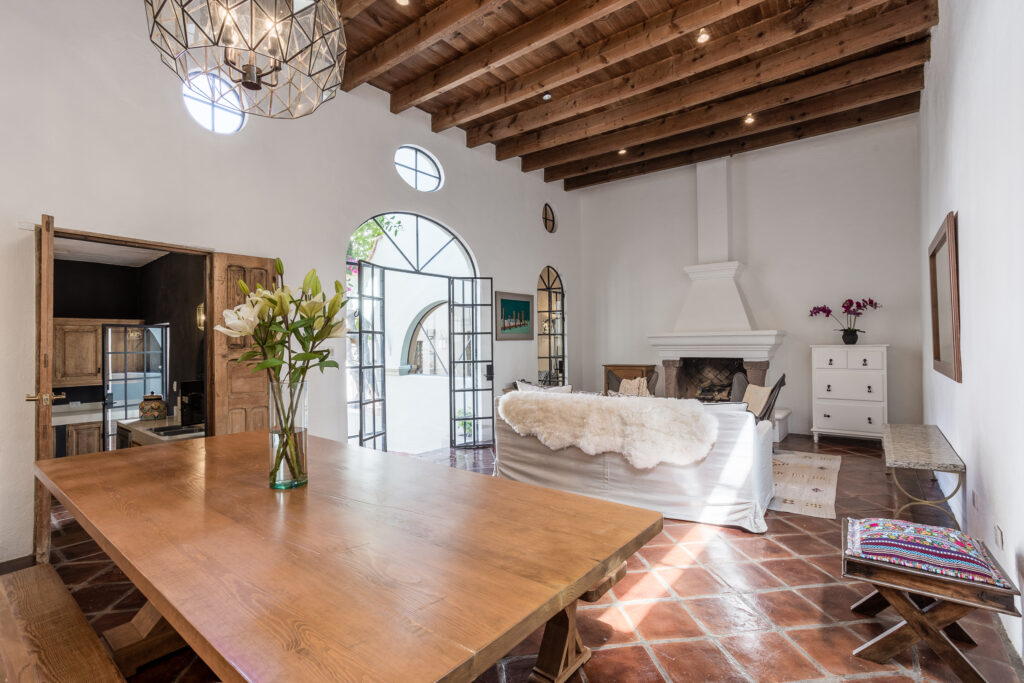 The 3 bedroom luxury villa features a fully renovated kitchen and 3.5 bathrooms. Reflecting the classic colonial style, Casa Delphine's new villa and main building are generously sized and designed to integrate the best of indoor and outdoor living. They were designed by owner and jewelry designer Amanda Keidan.
A Bóveda corridor leads to a central outer courtyard. Each of the two downstairs bedrooms has an en-suite bathroom and a king-size bed. The ground floor layout includes the kitchen and a large living and dining area with fireplace and office corner. A second floor entertaining area features a fountain, outdoor fireplace and built-in seating areas.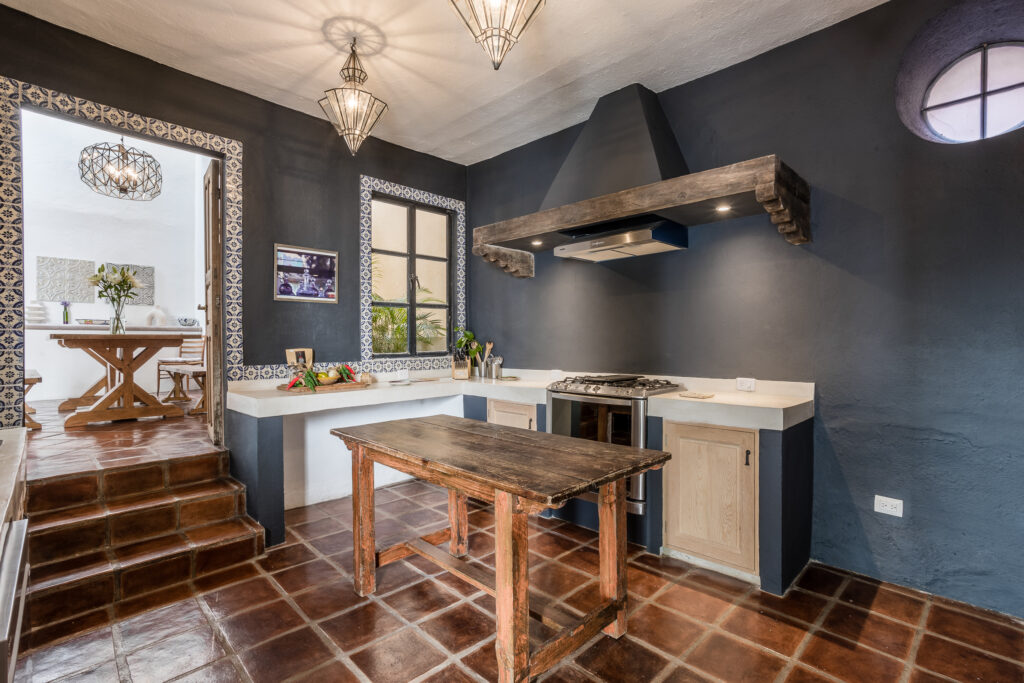 Above the second floor, the private master bedroom features French doors overlooking the grounds, a fireplace and high beamed ceilings. The huge glass windows in the bathroom overlook trees, giving the feeling of being surrounded by a lush forest. A dramatic covered terrace offers magnificent views of the city's church spiers and rooftops.
Casa Delphine offers the option to book amenities like an in-house chef, luxurious massages, and private mezcal tastings. Villa guests can also enjoy Casa Delphine activities such as sabbaticals with the opportunity to learn skills such as pottery, textile dyeing, Huichol beads, painting, cooking and Spanish classes.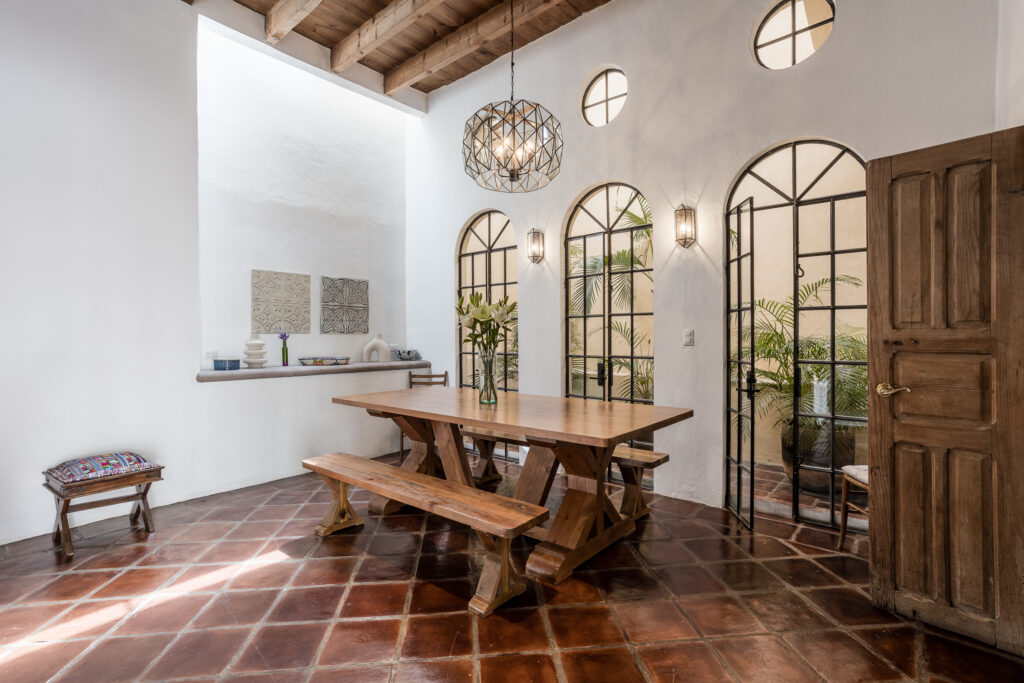 The concierge team can arrange adventure trips, local experiences, horseback rides, visits to local wineries, hot springs, jazz nights at the Instituto, or private astrology and tarot readings. There is a three night minimum stay at the property.