Cher Resells Malibu Home With $10M Price Drop
Cher is once again attempting to unload her massive Malibu mansion … and put the property she's called home for decades back on the market at a discounted price.
Real estate sources tell TMZ … the pop icon's oceanfront mansion is now priced at $75 million, a significant reduction from its original price of $85 million.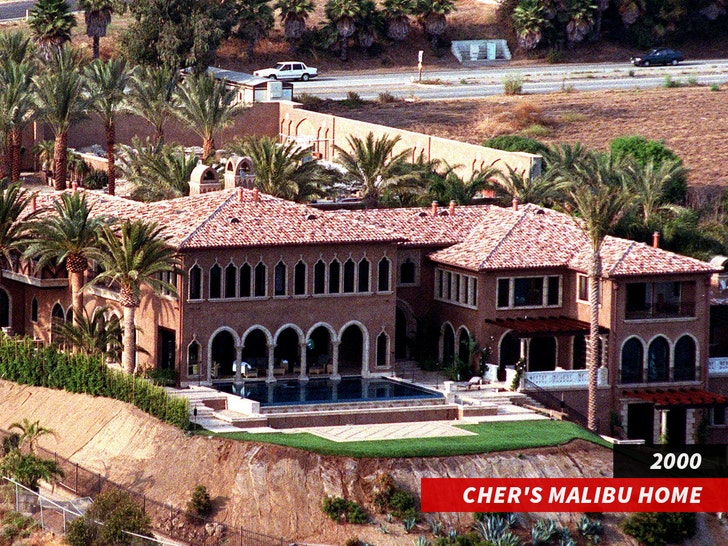 Remember, Cher listed the home back in October, but it was never sold and taken off the market … and it was listed again on Friday afternoon.
The Italian-inspired home is a true beauty…with just about every bell and chill you can think of, including a home gym, infinity pool, home theater, and tennis courts.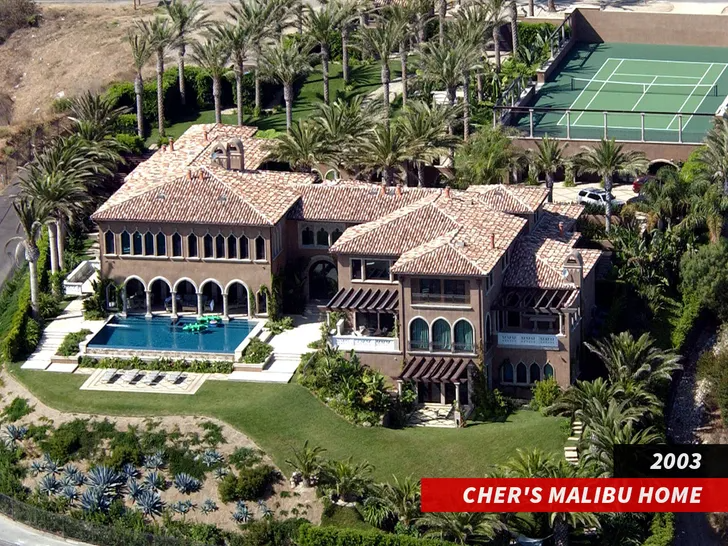 The home rests on 4 acres and overlooks the Pacific Ocean…and the grounds are dotted with 40 palm trees, as well as a fountain and courtyard.
The main residence has 7 bedrooms, specifically the main suite which is equipped with two closets and a meditation room.
And get this…apparently there is an air-conditioned wig room that stores up to 100 hairpieces…where else are you going to find something like this?!?
Cher originally bought the home in 1989 for $2.95 million.
Hilton & Hyland's Drew Fenton and Robert Kass head the list.