Discover the vibrant Balat district of Istanbul
The UNESCO World Heritage district of Balat rivals İstanbul's Old Town for historical importance, with an added splash of color. The cobbled, hilly streets offer a full rainbow of homes, cafes, restaurants, and churches painted pink, red, orange, yellow, green, and blue—parts that even outperform the steep, colorful corridors of my hometown of San Francisco. The liveliest row of houses, ranging in age from 50 to 200 years, runs along Kiremit Caddesi.
Located in an area known as the Golden Horn on an estuary that empties into the Bosphorus, Balat served as a refuge for Jews fleeing Spain and Portugal in the late 15th century. Balat was once home to 11 synagogues, but an earthquake and subsequent fires in 1894 displaced many Jews. By 1965, an estimated 640 Jewish families lived in Balat, and today's number is far fewer.
Although the number of Jews in Balat decreased, two main synagogues survived. One of the oldest in Türkiye from the 15th century
The Sephardic Ahrida Synagogue was built by Romantiotes, a Jewish community from Ohrid in North Macedonia. Inside sits a bema shaped like the prow of a ship. The Yanbol Synagogue was built by Sephardic Jews from Bulgaria in the 18th century. Obtain permission in advance to enter the synagogues or consider the options for Jewish heritage tours.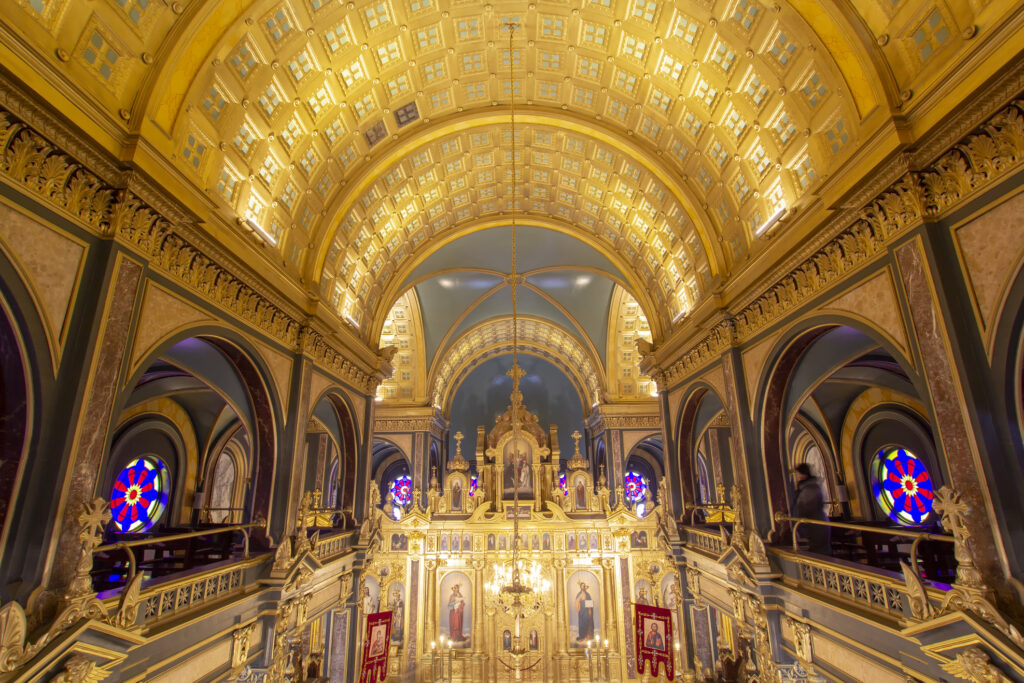 St. Stephen's Bulgarian Orthodox Church recently underwent a multi-million dollar renovation before reopening in 2018. It is known as the Bulgarian Iron Church because it was cast in iron in Vienna before being assembled in Istanbul in 1871. Surp Hiresdagabed Armenian Church, also in Balat, was transferred from the Greeks to the Armenians in 1628 and renovated in 1835. Balat also overlooks the red-brick Phanar Greek Orthodox College, which opened in 1454.
As impressive as its religious past, Balat today draws tourists and locals alike to browse its shops and people-watch from its myriad cafes, many of which line Vodina Caddesi and Yıldırım Caddesi. It's easy to spend half a day wandering the art shops and bookstores.
Among the most popular cafes and restaurants in the neighborhood is Balat Sahil, a traditional tavern (meyhane) famous for its fish, mezze and local wine or raki. Forno is known for its lahmacun, a Middle Eastern flatbread and meat dish. Another enticing spot is Maison Balat, a café in an antique shop worth visiting for its homemade cherry juice.
Balat offers a respite from the hustle and bustle of İstanbul's tourist hotspots while bringing its own colorful history to life.