Equinox under fire for banning new members on New Year's Day
Fitness company Equinox is starting to heat up online after launching a day-long campaign to lock out newcomers and blast the all-too-common New Year's resolution — hit the gym, then give up fast.
Those who wanted to start 2023 with a bang would have gotten a message to stop you…that is, if you were trying to get Equinox membership – because of the company's "We Don't Speak January" campaign was plastered all over his website.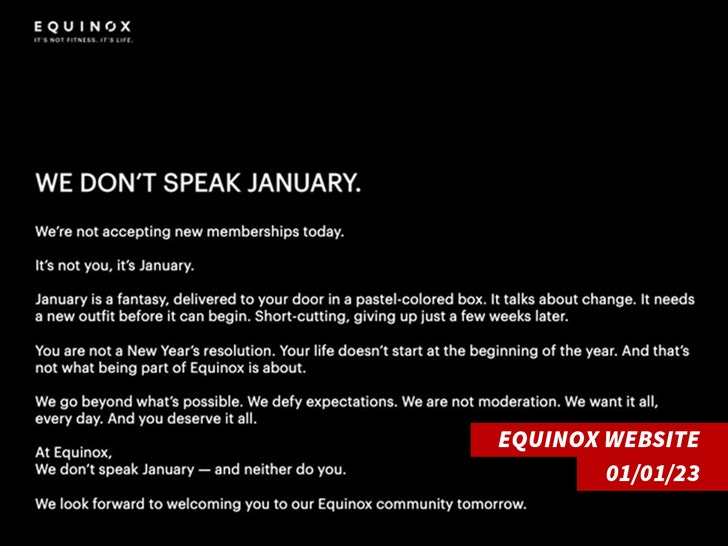 Equinox said it wouldn't be adding any new customers on January 1, calling the month a "fantasy delivered to your door in a pastel-colored box."
The company says life doesn't begin at the beginning of the year — and neither does Equinox, it seems.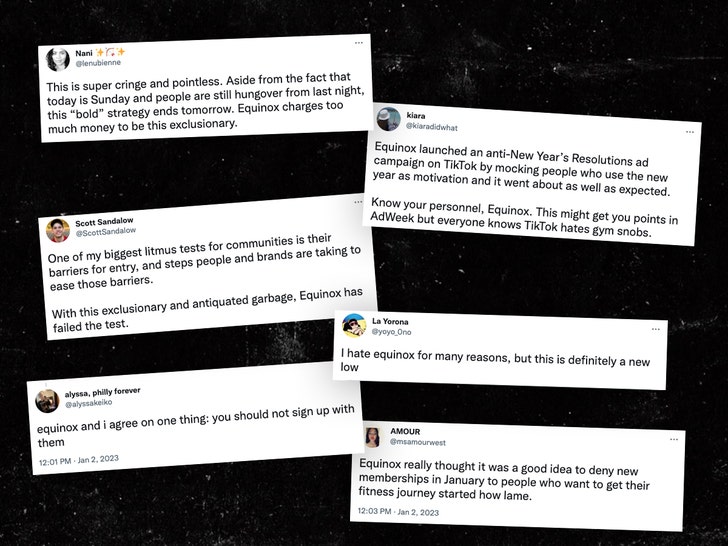 An interesting concept… but one that has met with negativity online. One potential client called the campaign "super terrifying and pointless," and another said, "I hate equinoxes for a lot of reasons, but this is definitely a new low."
The campaign we developed with our friends at Equinox aims to break short-term New Year's resolutions and instead encourage engagement. To reinforce the message, the entire chain is preventing new customers from acquiring Equinox memberships on New Year's Day. (So ​​try tomorrow.🧡) pic.twitter.com/9xvLXs7MDQ
— Brian Collins (@briancollins1) January 1, 2023
@briancollins1
The point of the campaign, according to Brian Collins, who worked on the concept, was to drive engagement with the brand to "break short-term resolutions."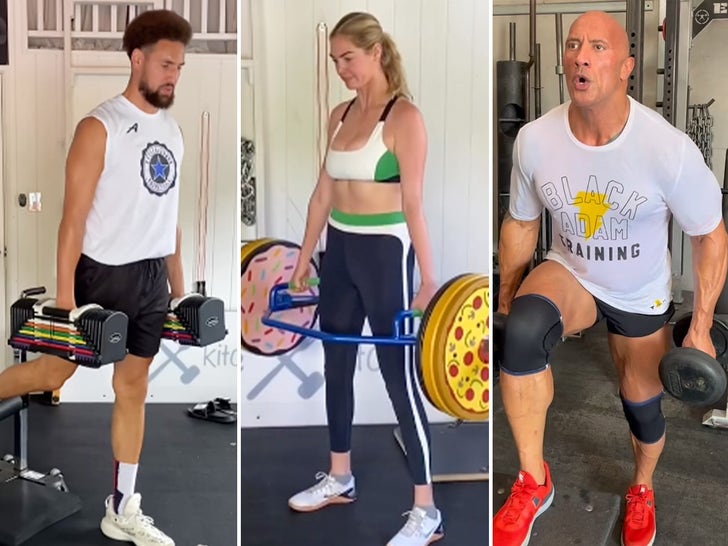 Clearly a polarizing ad campaign, but hey – it's not January 1st anymore, so break a sweat!