heart of the south
Birmingham, Alabama, was named for the English Midlands city that kept fires burning, warmed homes, and produced much of the steel for the United Kingdom's Industrial Revolution. Decades later, the American city also manufactured steel, so much so that it became known as the "Magic City" for steel production, and the nickname stuck. But today's Magic City makes more than steel, taking the raw product a few steps further to become a major center for manufacturing automotive parts and more, including Honda, Mercedes-Benz, and US Steel. Thanks to local leadership and long-term planning, the magic still works for Birmingham, as evidenced by its role as host of the 2022 World Games last summer.
This great city of the American South, known for its civil rights activism of the 1960s, today has 17 key projects destined for the city's future development, none of which involve an expansion of the automobile manufacturing sector. Keep an eye out for significant developments in hospitality, housing, retail, green spaces and the burgeoning culinary scene.
A major historic site in the 4th Avenue Historic District, the AG Gaston Motel is a project of the City of Birmingham and the National Trust for Historic Preservation and is part of the Birmingham Civil Rights National Monument. The restoration includes a café, dining room and space for community meetings.
The Magic City has been actively expanding its medical facilities in recent years, and in 2022 the new Grandview Physicians Plaza II medical center opened, adding 200,000 square feet across seven new floors, an increase of $50 million.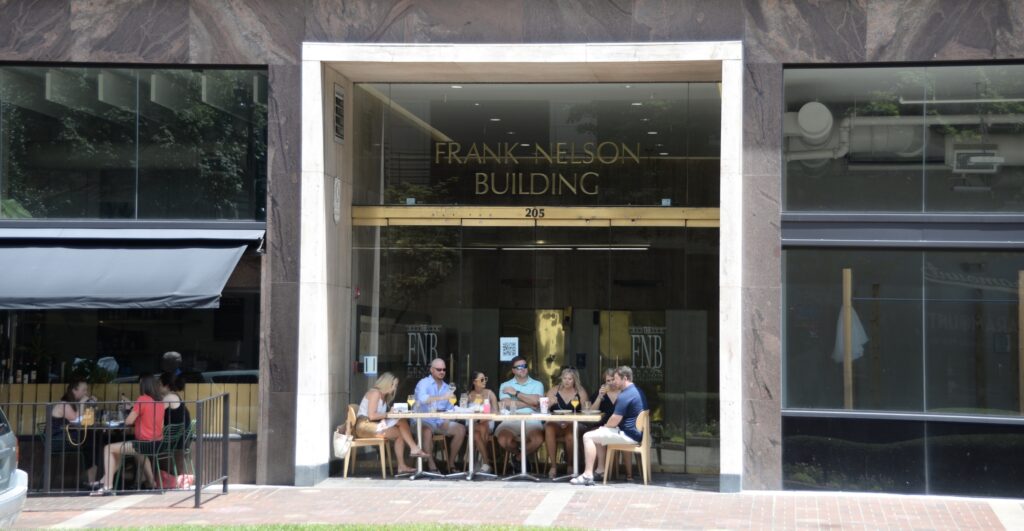 The historic Frank Nelson Building on 20th Street, scheduled to open in late 2022, has undergone a renovation. Built in 1903, The Frank will offer restaurants, retail space and 180 studios and one-bedroom apartments.
From Bayer Properties, developers of the popular Birmingham Pizitz project, the historic Hardwick on the Rotary Trail will use the existing structure to anchor a mixed-use development of restaurants, workspace and retail space
More beer will be on tap in Birmingham's future. Ghost Train Brewing Company opens another location in the M2 complex. The 70,000 square foot Ghost Train @ M2 will contain an event space, a music venue, an expanded taproom and small retail outlets.
One of several luxury freehold properties under construction in Birmingham, The Tramont will offer a choice of one, two and three bedroom homes in one of the city's most desirable Highland-Redmont Park neighborhoods. Completion is scheduled for mid-2023.
Parker & Associates, a black-owned local development company, acquired three buildings in downtown Ensley for a restaurant called The Andrea and several associated food stands and markets, with the goal of bringing more diversity and dining options to the Ensley community.
Announced in 2019, Mercantile on Morris was a key development for downtown Birmingham at 1st Avenue North and Morris Avenue. New residential units and thousands of square feet of retail space were leased and rented, including several new restaurants. In 2022, developer Orchestra Partners began work on the second phase, which will include additional condominiums, retail space and a rental warehouse.
Built on a pedestrianized street known as The Aisle, Urban Supply will enter its final phase: a food, fitness and entertainment center in Parkside. Urban Supply is located in multiple warehouses and will have approximately 100,000 square feet of commercial space adjacent to Good People Brewery.
City Walk BHAM, Birmingham's newest city park, will stretch 10 blocks under the new I-59/20 bridge and will feature 31 acres of pedestrian-friendly space with walking paths, dog parks, skate zones, market areas and water features.
Looking ahead to 2023, Birmingham continues to create its special magic.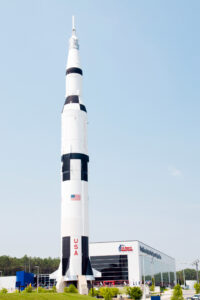 SCENIC RIDES
Take a quick 101-mile drive north of Birmingham on I-65 and suddenly you see a spaceship on your way! Huntsville, Alabama is home to the US Space & Rocket Center, nicknamed "Rocket City" by locals and is Alabama's #1 visitor attraction. While all of the exhibits are in operation, visitors can witness the key elements that Dr. Wernher von Braun and his team brought together to put two men on the moon on July 20, 1969. You'll also get a close-up look at the current NASA plans to travel to Mars on the Space Launch System, the world's most powerful rocket. Now a Smithsonian subsidiary, Rocket City will benefit from a series of touring exhibits covering everything from Star Wars, prehistoric mammals and animal robots to the current models of the SLS.
Many other attractions include a planetarium, 3-D movies, and a preview of Space Camp, where more than 750,000 students have trained through simulated space missions. Five of those students (and adults) went on to become astronauts… and all five were women.
The Heart of the South post first appeared on Global Traveler.