Hilarie Burton Says Chad Michael Murray Defended Her After Alleged Assault
Hilarie Burton is expressing her gratitude to One Tree Hill co-star Chad Michael Murray, who she says defended her after an attack from series creator Mark Schwahn.
On Wednesday's episode of the Drama Queens podcast, Burton addressed the sexual harassment allegations she and 17 other women involved in the production of One Tree Hill made against Schwahn.
In the chat, she recalled how Murray stepped in to protect her after witnessing Schwahn's inappropriate behavior in 2007 while filming the fourth season of the teenage drama series in Honey Grove, Texas.
"Chad came up and said, 'What are you doing?' That's what he told our boss at the bar," said Burton, who played Peyton Sawyer on One Tree Hill for six seasons. "He watched our boss grab me in front of a lot of people and you know, Chad had nothing to lose because he knew our boss hated him anyway. A lot of people had a lot to lose, so you don't talk when you have a lot to lose."
Murray starred in One Tree Hill for six of the show's nine seasons, and his character Lucas Scott was a fan favorite.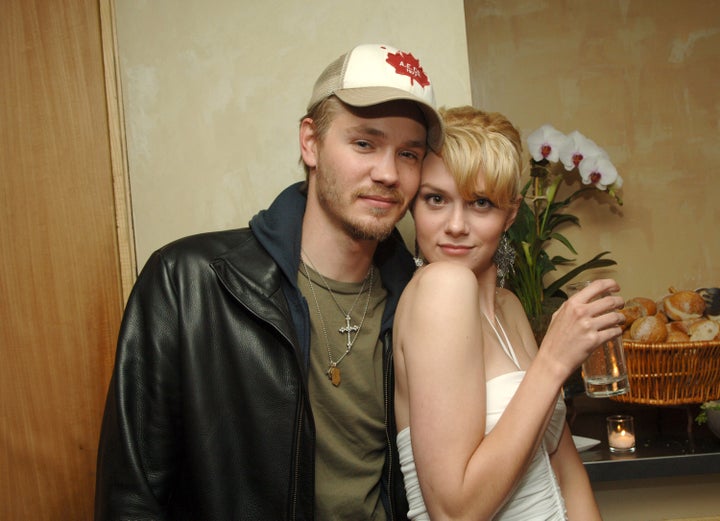 Chad Michael Murray (left) and Hilarie Burton in 2005.
Actress Sophia Bush, co-host of "Drama Queens" and married to Murray from 2005 to 2006, said she believes her former husband and co-star's heartthrob status on the show gave him the opportunity to put Burton before Schwahn to protect.
"[Murray] was protected as number 1 on the call list," Bush said. "He had the most power, so he could come and push our boss off you and engage in a fight. And I'm glad he did. I want everyone to follow this example."
Burton and Bush were among 18 women who accused Schwahn of sexual harassment on the set of "One Tree Hill," which ended its nine seasons in 2012.
Speaking to Variety in 2017, Burton said Schwahn twice forced himself on her and kissed her on the mouth against her will. She also said Schwahn inappropriately touched her in the presence of his wife Diana.
"The fear of being forced into another one of those situations was paralyzing," she said at the time. "I never wanted to be the leading lady in a show again."
Though Schwahn never publicly addressed the allegations, he was fired as showrunner from The Royals in 2017 after 25 cast and crew members claimed he was on the set of E! Series.
Elsewhere in the "Drama Queens" discussion, Bush praised Murray as an ally and said she hoped others would follow his example.
"I understand the reality that people are afraid that they will punch a hole in the ship and the ship will then sink, but get over it and protect your people. Because this idea that it's okay to look down, it's not," she explained. "Thank god Hilarie for having that moment with Chad who was already at odds with our boss."
Listen to the full Drama Queens episode below.
Do you need help? Visit RAINN's National Sexual Assault Online Hotline or the National Sexual Violence Resource Center website.