Indigenous tribes in the US will receive $75 million for climate resettlement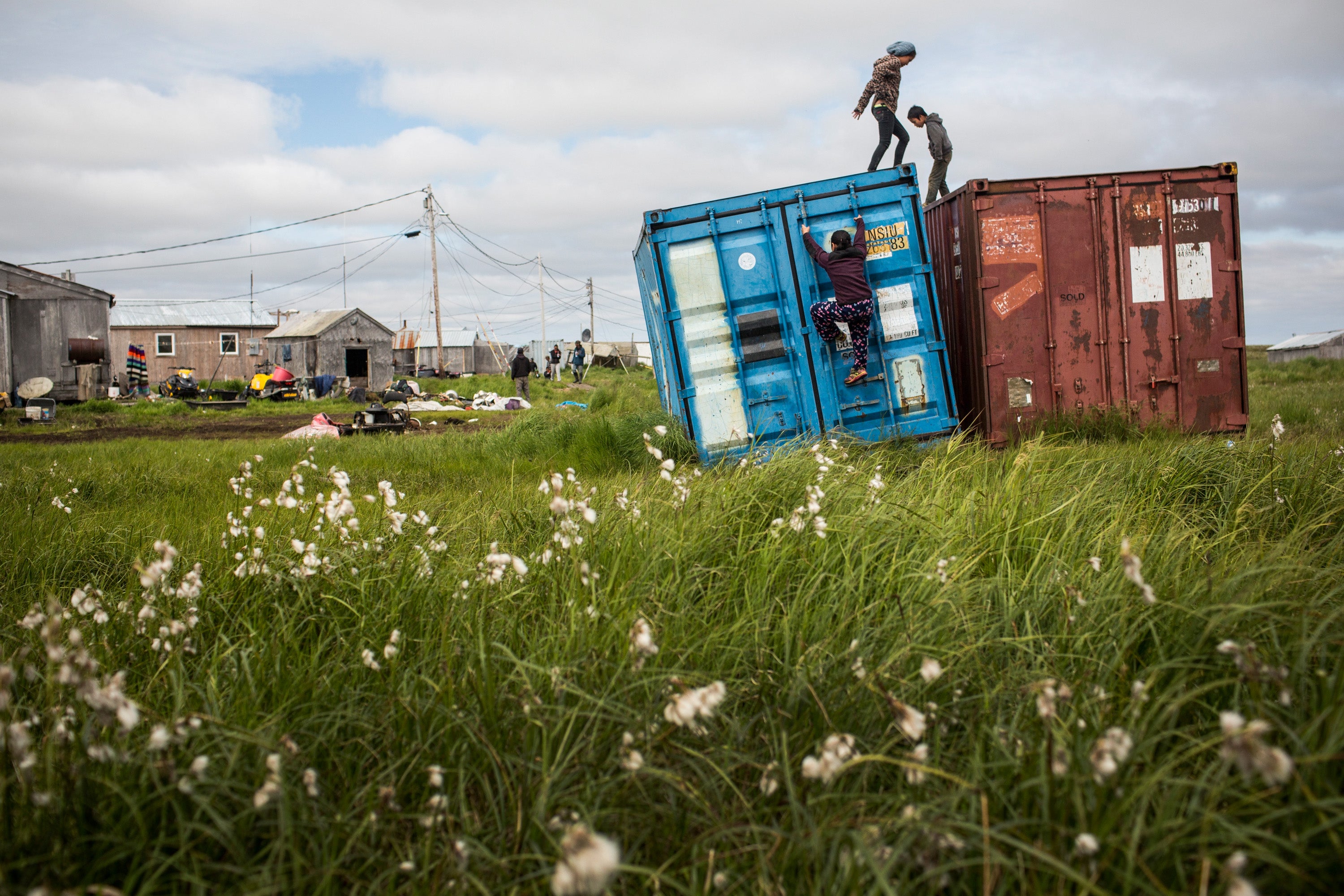 Three Native American tribes facing major climate threats are the first recipients of funds from a new federal program designed to help move tribal homes and vital buildings and facilities out of areas threatened by flooding, erosion and other hazards.
Two tribes in Alaska and one in Washington state will each receive $25 million to support their ongoing efforts to relocate homes, schools, airports, water supply wells and other infrastructure, the Biden administration announced.
The grants are the first allocations from a new voluntary resettlement program created under the bipartisan Infrastructure Act enacted in November 2021, which provided $216 million to the Bureau of Indian Affairs for tribal climate resilience, including resettlement projects.
The government also announced on Wednesday that eight more climate-threatened tribes will each receive $5 million in planning grants to develop strategies for resettlement or increased climate resilience. Four of the tribes live in Alaska, the others in Arizona, California, Louisiana and Maine.
The funding — a total of $115 million — represents a fraction of the $5 billion the Bureau of Indian Affairs needs to relocate Native American tribes because they face "existential threats to their economy, livelihoods and health." exposed to the effects of climate change.
In Alaska alone, 73 of Alaska's 227 federally recognized Native American villages face "significant environmental threats" from erosion, flooding or thawing permafrost," according to a May report by the Government Accountability Office. Alaska is warming faster than any state (Greenwire, May 19).
"Helping these communities get to safety in their home countries is one of the most important climate-related investments we could make in Indian country," Home Secretary Deb Haaland said in a statement announcing the grants.
The grants were announced at the Tribal Nations Summit at the White House, where President Joe Biden told hundreds of tribal leaders he would protect 450,000 acres of estimated land in southern Nevada from development.
The tribes receiving resettlement grants are the Newtok Village and Native Village of Napakiak, both in Alaska, and the Quinault Indian Nation on Washington's Olympic Peninsula.
Both Alaska Native villages are threatened by coastal erosion from increasingly violent ocean storms that are expected to destroy vital infrastructure within a few years. Newtok Village is moving to a location nine miles away. The Native Village of Napakiak has developed plans for resettlement, but the project has been delayed by a lack of funding, according to the Home Office.
Located on the Pacific Coast of northwest Washington, the Quinault Indian Nation is prone to sea level rise, storm surges, flooding from the Quinault River and tsunami hazards from Pacific Rim earthquakes. The tribe plans to move to higher ground, but lack of funds has made the resettlement a piecemeal process.
E&E News reprinted with permission from POLITICO, LLC. Copyright 2022. E&E News provides important news for energy and environmental professionals.