Jeffree Star Reveals "NFL Boo" Is Taylor Lewan, But They Only Do A Podcast
Jeffree Star has finally revealed his "NFL boo"… and it's veteran offensive lineman Taylor Lewan… but while he's teasing a romantic relationship, it appears it's purely business.
The cosmetics mogul has teased fans and pissed off NFL wives and girlfriends since the season ended … hinting at a romance with a pro football player … but ultimately it was just a podcast promotion.
play video content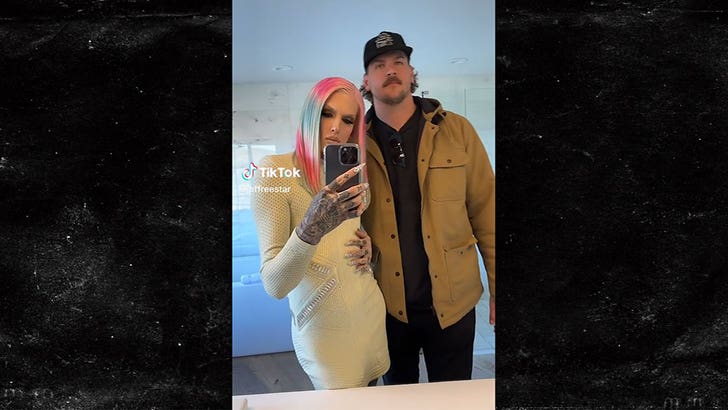 TikTok / @jeffreestar
Jeffree and Taylor made the big reveal on Friday, two days before the Super Bowl … and Jeffree hopped on Taylor's Bussin With The Boys podcast, which the Tennessee Titans star hosts with former NFL player Will Compton.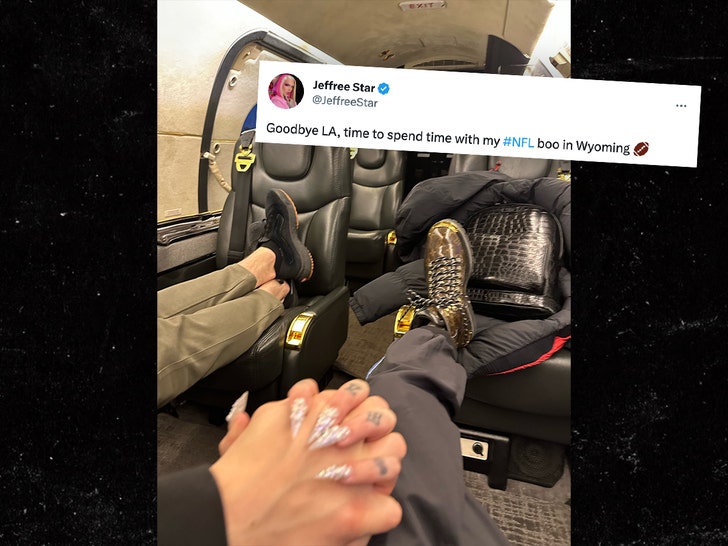 In late January, after 28 of the 32 NFL teams ended the season, Jeffree began making it look like he was seeing an NFL player … first posting a picture of someone holding their hand on a private jet, and hinted that he flew to Wyoming with his "#NFL boo."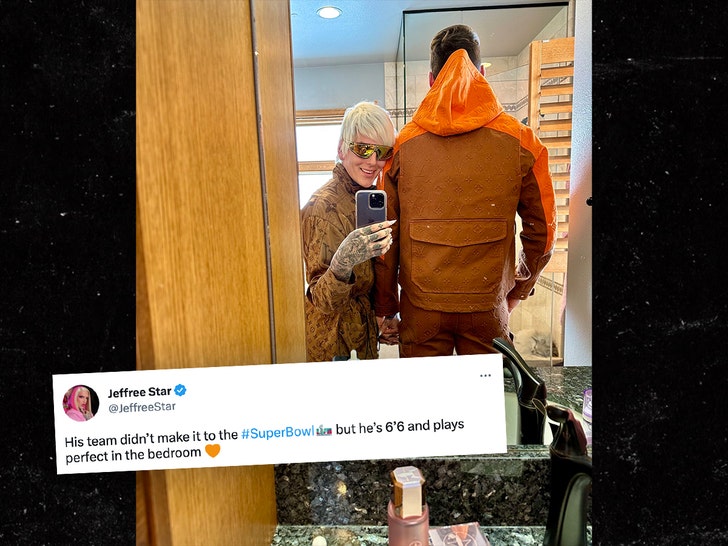 The mystery continued a few days later when Jeffree posted another picture obscuring the man's identity, along with the caption… "His team didn't make it to the #SuperBowl but he's 6'6 and plays perfectly in the bedroom ❤️. "
play video content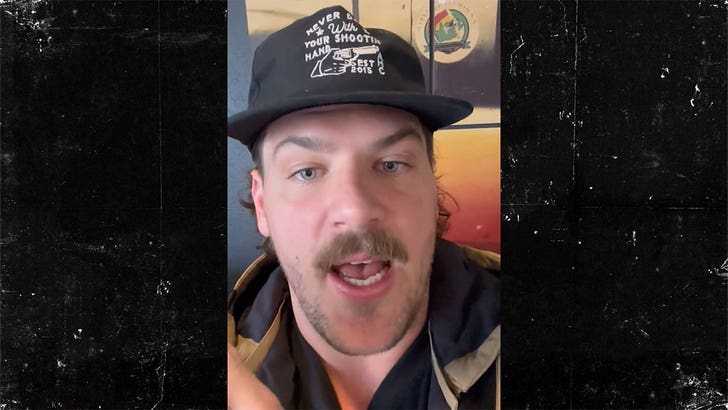 Twitter / @taylorlewan77
There's been a lot of speculation over the past few weeks as to who the man in the photos was… and now we know… but it's definitely a disappointment to anyone who thought Jeffree would hit an NFL player.