Let's go!
It's amazing to celebrate the 19th Annual GT Tested Reader Survey Awards with our December issue. We look forward to hosting a gala evening at The Ritz-Carlton LA Live in Los Angeles on December 6th to showcase the best the industry has to offer, all chosen by you.
I have just returned from a magical journey on the AmaPrima, one of AmaWaterways' river boats, in southern Bavaria. We boarded outside of Luxembourg and started our tour on the Moselle. Over the next seven nights we visited Trier, the oldest city in Germany, and continued along the Moselle valley. From there we drove through the Rhine Gorge, visited all the fortifications and castles and entered the Main. We visited medieval German cities such as Wertheim, Würzburg and Bamberg before cruising the Main-Danube Canal to Nuremberg, a charming city whose center has been faithfully restored after the ravages of World War II.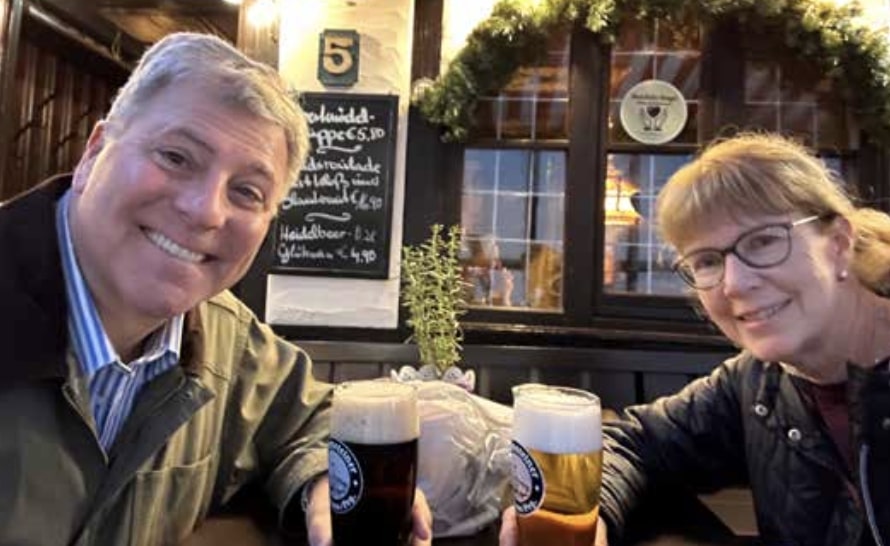 This was my first river cruise and I really enjoyed the service and cuisine. We were fortunate to have co-owners Rudi Schreiner and Kristin Karst on board as well, providing an insight into the attention to detail that they both put into making AmaWaterways so enjoyable. The company celebrated its 20th anniversary last July…a milestone recognized by the many repeat customers who have sailed with us on the AmaPrima. Look for my full cruise review in a future issue.
To get to Luxembourg, we flew from Newark to Amsterdam in United's Polaris cabin and were excited to spend some pre-flight time in the Polaris lounge (which loves vegetable curry and gummy bears). In Amsterdam we changed with KLM for a business class flight to Luxembourg. As many of you know, KLM invented the first business class in 1976. Despite the travel chaos in Europe last summer, every flight was on time and on time. Our decision not to give up bags has helped us be light and maneuverable.
I usually stop on my way back from Los Angeles to check on our offices in Sarasota. We were fortunate to have had little damage from the recent hurricane, but that is not the case in many areas south of us. As the area recovers, please select the charity that you think will be most helpful. Colleagues report things are moving fast… a testament to Florida's ability to handle these issues.
Raise a glass to this year's GT Tested award winners and we'll see what new goals 2023 brings!
The post Away We Go! appeared first on Global Traveler.