guest comment
It may seem too good to be true that a single palm-sized organism can filter water, provide habitat, secure shoreline, and be a delicious and nutritious source on the plate. But it's not a gimmick – oysters do it all.
In North Carolina, a consortium of governments, universities, businesses, and nonprofit stakeholders is working to restore historically depleted oyster populations along with designing resilient wetlands, building a thriving industry, and preserving an icon of coastal heritage. North Carolina is leading the way nationally in its collaborative, multifaceted approach to protecting, restoring, harvesting and educating oysters.
To support this type of superhero, North Carolina Forever is raising awareness about oysters and the people behind the clever and large-scale efforts to promote them as a catalyst for a resilient future, where people and ecosystems thrive. North Carolina Forever is a bipartisan coalition of North Carolinaians—companies, agricultural, and conservation organizations—with the goal of influencing legislation and securing the funding needed to fulfill the promise made by the state constitution: "to preserve and protect its lands and waters for the benefit of all its citizens."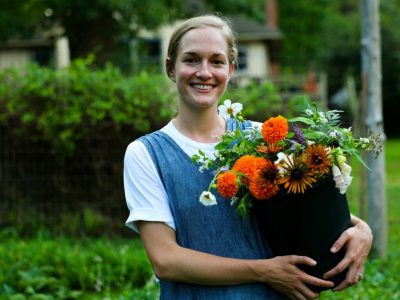 On December 14, 2021, North Carolina Forever hosted an educational webinar to explore the changing benefits of oysters in our state. This panel discussion, "Oysters! Good for the Economy. Great for the Environment. Even Better for Dinner!" was the latest installment of a series of five webinars sponsored by the State Employees Credit Union and aimed at engaging stakeholders on the vital issues facing North Carolina's lands and waters. .
Aquaculture deep dives held: Erin Flickenstein of the North Carolina Coastal Union, Jason Peters of the NC Department of Marine Fisheries, Tom
Looney of the Coastal Union Executive Leadership Council, Representative Bobby Hannig, R-Currituck, and Senator Norman Sanderson, R-Pamlico. The webinar was moderated by Coastal Union CEO Todd Miller, who is also a board member at NC Forever.
The Coast Scientist started the Federation and is based in Wanches, Flickenstein
The Conversation with a Review of the Comprehensive Roadmap Driving Statewide Strategy and Action on Oyster Resilience: The North Carolina Oyster Scheme. Fleckenstein presented the fourth edition of the Blueprint, which sets goals for the next five years, focusing on the four strategies for protecting, restoring, harvesting and educating oysters. She highlighted key actions in each strategy, including oyster sanctuaries, live beaches, oyster shell recycling, plantation and expansion.
Fleckenstein noted that the scheme "is one of the only efforts in the country that sets goals and actions to balance oyster habitats, protect water quality, and oyster harvesting and oyster cultivation."
Jason Peters revised the additional aspects of the chart
Oyster recovery programs for the Department of Marine Fisheries. Peters' enthusiasm for oysters and his work was evident. He admitted that his fiancée constantly reminded him of cutting oyster talk after 5 p.m. He emphasized that Al-Mahar offers us "a lot of services.
Other than just nutritional value" from environmental to economic. Peters shared recent developments in the oyster sanctuary and worship cultivation programs, which he oversees and which are further illustrated in the scheme.
There are currently about 400 acres protected through the Oyster Conservation Program, which creates small protected areas to promote high-density oyster populations, larval breeding and support wild species beyond their borders. These reserves also support fish populations and filter huge amounts of water.
In 2020, the General Assembly approved $1.35 million in funding for Senator Jean Preston Oyster Sanctuary's network, which currently consists of 15 reservations throughout Pamlico Sound. The scheme sets a goal of building an additional 100 acres of safe haven in Pamlico Sound by 2025.
A cult cultivation program complements the work of these reserves, restoring wild oyster habitats by creating new reef sites using hard substrates such as seashells and limestone, which are deposited in strategic areas by barges. Peters is excited about the funding the department recently received to purchase a new breeding vessel, which will be able to reach previously inaccessible areas that need to restore oyster habitat, particularly in the southern and remote parts of the North Carolina coast.
Peters emphasized that with the frequent and increasingly severe storms,
of oyster corals for sediment stabilization is critical to coastal habitat resistance, and
The state's interest in protecting these areas by restoring oysters is
promising.
Key to legislative support for this restoration and conservation work has been the win-win equation of the oyster industry's economic potential, along with the ecosystem services it provides. Benefiting from deep commercial experience paired with a passion for aquaculture, Tom Looney is the third panelist to share his experiences. Looney explained the convergence of factors that led to the explosive growth of North Carolina aquaculture in recent years – an unexpected turnaround after at least 100 years of depleted shellfish resources, and a historically meager aquaculture industry.
Efforts to restore oyster habitat and populations have been met by major developments in oyster farming to awaken this latent economic engine along our coast. The development of triploid oysters and their improved availability to enjoy year-round (not just the months with the letter 'r'), along with increased shell thickness (for easier tossing), and a shorter maturation period made oysters more marketable. These improvements have greatly increased the viability of small-scale aquaculture operations.
Looney emphasized that such developments were crucial to convincing the legislature that this industry could provide abundant and strong jobs and achieve sustainable economic growth for our coastal communities.
It can be difficult to bring bipartisan environmental and business interests into a common legislative agenda. The scheme addresses the moment of economic opportunity with sound guidance on how to restore, protect and harvest the threatened coastal resources that allow this industry to exist, so that it can grow sustainably.
Senator Sanderson said the scheme has "impressed the Senate" with its efficacy and thoughtfulness, stressing that there aren't many plans arriving at their desks ready to go. The scheme's effectiveness in garnering bipartisan support strikes a note of hope as we confront multi-layered environmental challenges in North Carolina; It is not only a roadmap for sustainable shellfish resources, but a potentially useful framework for the future
Communicate and maintain wins as well.
"Nobody does this kind of program the way North Carolina does," he emphasized.
Senator Sanderson, "It's all because of the wisdom, the scientific approach, and all the other aspects that have come together to see this succeed. And I absolutely believe it will."
Oysters have proven to be worth the investment. Today there are more than 200 oyster farms along the North Carolina coast, generating $27 million in economic impact while creating more than 500 new jobs. The goal of the working group surrounding these oyster efforts is to generate $100 million in business and 1,000 jobs by 2030.
Empowering motivated people who want to join this emerging industry will be key to achieving these goals, but the barriers to entry for farmers have been significant. Thanks to the invitation of oyster experts gathered, the legislature has approved $1 million in funding for low-cost loans that cater to oyster startups, across the rural hub of North Carolina. Such loans will make it easier to start an aquaculture business.
The next stage of support for these entrepreneurs is a plan to connect the North Carolina coast with aquaculture business incubator programs, to promote the healthy growth of sustainable businesses—along with the healthy growth of our coastal ecosystems.
This is not a project to rush into, though. Senator Sanderson emphasized, "I did it
You should know what you're getting into… This is hard work."
Combined with shellfish curricula at community colleges, proposed incubator programs can help shape dreams into smart business plans, enhance the likelihood of projects being successful, and consciously grow the aquaculture industry.
Rep. Hannig highlighted Senate Bill 648's "really comprehensive," titled "Support for Aquatic Shellfish Farming." The legislation passed unanimously in 2019, creating a pilot project for large oyster leases, simplifying the permitting process for aquaculture operations, increasing the acreage available for aquaculture, and looking for ways to mitigate user conflicts in lease areas. Improved regulatory processes, along with increased educational opportunities and accessible credit, are intended to support new aquaculture projects in NC.
Consumers are important to the viability of any industry; All speakers emphasized the importance of education and awareness for the continued enjoyment of our cherished bivalves in our state. Tom Looney confirmed that oyster consumption doubles every five years. Intentional communication strategies can ensure that consumers' cravings are linked to local resources.
Looney praised The Oyster Trail – an association platform with more than 50 members
An easy-to-use app that connects customers to oyster farms, restaurants, markets and educational tours. Beyond this tool, North Carolina oyster resources can now be found at state welcome centers, aquariums, and coastal museums.
"A lot of people weren't aware that we had an oyster industry," Looney said. "Today, we are driving awareness in a big way."
In addition to following the Oyster Trail throughout the state, citizens can participate in the service to fortify our coastal ecosystems. The Coastal Federation provides opportunities for volunteers to grow native plants, recycle oyster shells, create rain gardens, clean up marine debris, and help with outreach programs.
Erin Fleckstein not only spends her working hours fighting for our coast through strategy and science, but she also spends time helping restore wetland habitats. Fleckenstein explained that if we can divert and filter water more effectively across the landscape — effectively removing pollutants before they reach the coast — we can help oysters do their jobs and thrive in greater numbers.
"It all comes back to water quality, to make sure that our sound water supports these restoration efforts," Flickenstein emphasized.
Representative Hanig stressed that the multi-layered benefits and increased awareness of oysters "are too big for us here, particularly in eastern North Carolina," where some of the state's most economically and geographically vulnerable communities are located.
While the growth of the aquaculture industry is a beacon of hope in North Carolina, there are significant challenges ahead. Right now, the coronavirus pandemic and its spreading disruptions present hurdles for shellfish stakeholders, from the coast to the kitchen.
Hanig drew attention to House Bill 916, which has earmarked $17 million in meat and seafood processing grants, to support companies in creating new COVID-19 resilience programs.
Looking to the future, Tom Looney emphasized the growing challenges posed by erosion, sea level rise and climate change. These environmental crises require unconventional partnerships working together for our common natural resources,
Take bold action on behalf of NC's interlocking communities and ecosystems.
Bold, unconventional partnerships are forever essential in North Carolina
An agenda to conserve the natural resources of our country.
In the face of these complex challenges, it is wise to follow in the footsteps of the oyster, who has the knowledge to restore our waters and support their neighbors – if only we can protect and enhance the wild spaces in which they thrive. At times like these, we have a lot to learn from oysters.
To stimulate discussion and debate, Coastal Review welcomes differing perspectives on substantive coastal issues. See our instructions for submitting guest columns. The opinions expressed by the authors are not necessarily those of the Coastal Review or the North Carolina Coastal Federation. Submissions can be edited for clarity.