Pop culture goes through changes decade after decade, but the real pop revolutions are at their height less frequently. Perhaps the last peak of popular culture came during the punk/new wave scene of the 1970s and early 1980s, and many who lived in it would agree that nothing has matched its intensity in the past forty years.
The scene fertilized in London and New York, and spread to San Francisco and Los Angeles, leaving behind a series of distinct subcultures linked together by mutating threads of rebellion, chaos, and new social and political paths.
Too Fast to Live, Too Young to Die: Punk Graphic Design And Reflecting into the Future: Graphic Design for a New WaveNow on display at CU Denver's Emmanuel Gallery through December 21, twin galleries tell the story of the punk/new wave era through a selection of posters, party posters, album covers, appliques, and more memorabilia and graphic art from a massive collection amassed by New York-based collector Andrew Craven. .
The performances, curated by Dr. Maria Boszcz, Associate Professor of Art History at CU Denver, with input from Krivine and a group of students, are also an indispensable introduction to December 9. Go to nightclubs View the film and talk to Emily Armstrong and Pat Evers, two leading videographers who have gone to clubs like CBGB, Danceteria, and Mudd Club and recorded shows for the likes of Richard Hill and the Voidoids, The Ramones, The Twitch, The Eight Boys and countless others.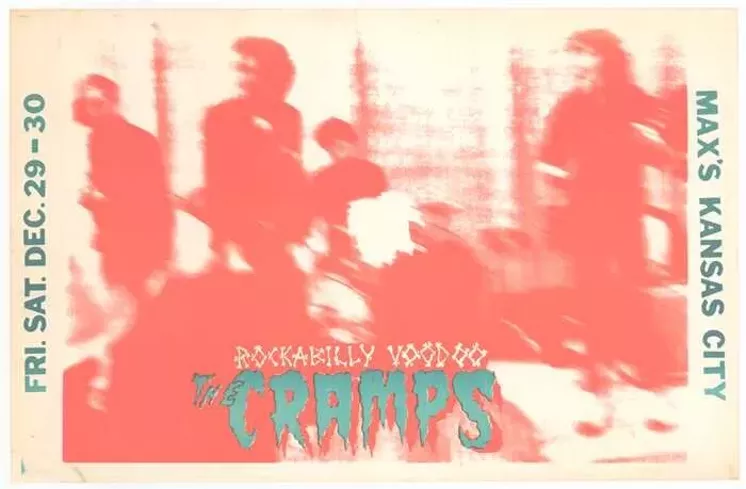 The artifacts preserved in Krivine introduce characters from key players and places in the downtown New York scene where Armstrong and Ivers lived and participated, as well as those of their fellow New York City/New Wave magnet cities. He began to be introduced to punk in London, when he was still a teenager.
"My father's family was English, and my mother was American," remembers Craven. "In the seventies I would spend every summer in England for a month with my aunts and uncles." He grew up close to his cousin John Craven, an underground entrepreneur who founded the punk shop BOY in London with Stephen Raynor. "He was basically like another brother," says Craven. "I'd go hang out with him in the boutique, and we'd go to punk clubs."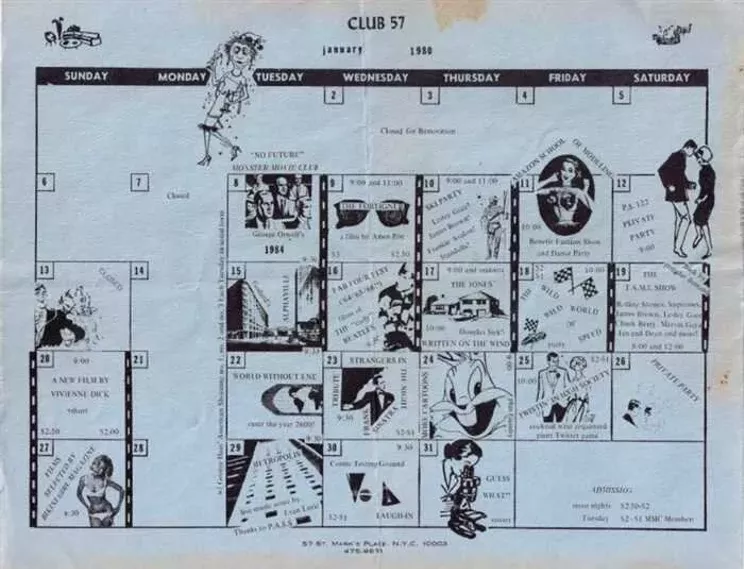 By 1977, Craven began plucking posters and ripping service flyers from telephone poles. But he didn't really know the true value of the collection until the 2000s, when an interest in memorabilia began to emerge at record fairs. He began to collect again, and increased the group at an even greater pace.
"I started calling cold galleries," Krivini recalls. In 2011, he opened his first show at the Stephen Kashler Gallery in Chelsea. "MOMA has had a number of cuts," he adds. But his real goal wasn't to store his defensive collection in the warehouse and bring it up occasionally just to attend an exhibition. Rather than selling the pieces, he wanted to use the educational collection through exhibitions at universities, allowing new generations to appreciate what he calls "the last golden age of 20th century graphic design." Today, the fully cataloged collection has reached its peak at 7,000 items.
See these galleries at Emmanuel Gallery side by side and you'll have an idea of ​​where Armstrong and Ivers will take you during their movie screenings. They agree that New York's punk/new wave scene was less fashion-oriented, more aggressive and sexist than London, and more of a community of creatives who lived on the cheap, influenced by the Manhattan avant-garde. Its formation depended a lot on the poor economy: rents were low, especially when you had roommates.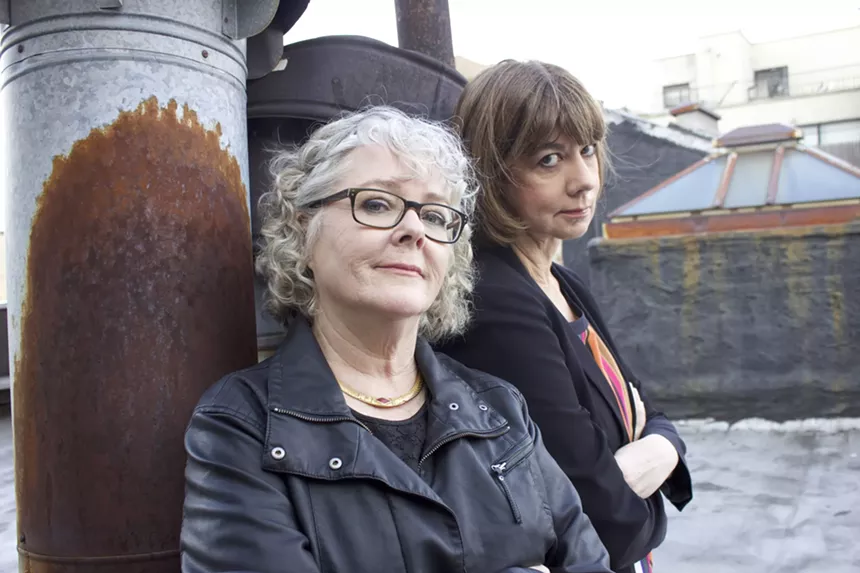 "I first saw Patti Smith at Max City Kansas City with TV, and it all started at that point," Evers says. "Punk was a DIY thing. I wasn't a musician, but punk was the perfect way to get involved."
Evers and Armstrong worked at Manhattan Cable, and were their gateway to the burgeoning video art, long before the MTV commercial debuted. They learned the ropes of what was then an analog medium seen on public access channels. "It was the beginning of the idea for mobile video," Evers explains. "We can go and shoot bands relatively easily."
Pop music of the era left them cold, but the two friends took comfort from the not-so-fun music by going downtown to watch live music in the clubs.
Evers looks back at that time fondly: "I've always known this was an incredibly special time, a fleeting moment of greatness. I was so lucky. I was the happiest person on earth. I saw one incredible difference after another, and they were all different. Unbelievably ".
"It would be a few people in a small club," Armstrong recalls. "It was a lot like going to 'your area.' There were a lot of musicians, artists, designers, poets, strippers – we all had different skills."


They had access to equipment, which cemented their position and allowed them to do better-than-average video documentation for bands, while mixing audio separately for a better presentation. We started the TV show nightclubs on Channel 10 cable. At the time, this was the only opportunity to get a video show, or for bands to get a copy of the performance," Armstrong continues. "We were the video revolution."
Evers knocks: "We were on the verge of bleeding."
Their glory days as underground videographers lasted from about 1976 to 1981. And in New York in the 1970s, it wasn't seen as an unusual business for women. During that time, they've filmed shows by the Dead Boys, Richard Hell, Voidoids, Johnny Thunders, Heartbreakers, Bush Tetras, and Bad Brains, to name a few.
"People always thought punk was male-dominated, but in New York, the scene was not sexist," Evers recalls. "He was heterosexual; he was actually very extroverted. Everyone was sleeping with everyone, and there was a lot of smooth sexual activity." Women were equal actors in the scene, she said, "They ran the bands, booked the clubs. Most of the women were doing something. There was nothing sex-specific."


Each club had its own flavor, but they had their favourites. "CBGB was a remake of high school, where people had to reinvent themselves," Evers says. "We were young, in our twenties, and it's really just one step away from high school."
"It was home away from home," Armstrong says. "There were more than a few people with mental health issues, but there was a whole group therapy going on. It was part of what it was, a beautiful thing."
"The hills [Hilly Kristal, owner of CBGB] He was like our dad," Ivers adds. "Any band was allowed to play, they just had to play original music. He was the first to help anyone with a problem."
If CBGB was a comfort zone in the scene, the original Danceteria, where both women worked in its earlier days, was the den of outlaws. Armstrong and Ivers reached a high point in their careers as punk videographers when they opened the video lounge inside Danceteria.
"It opened at 10 and was open until 9 in the morning, and everything was illegal," Evers recalls. "She didn't have a liquor license, yet they did full-page ads on village sound. It was the last of those places."
"They closed those clubs after that," Armstrong adds. "They were all licensed and legitimate after that."
The Mudd Club in TriBeca, a place where artists like Jean-Michel Basquiat, Keith Haring and Andy Warhol chase bands and poets, is best known for its theme nights – Dead Rock Stars Rock 'n' Roll Funeral Ball is just one example – and artistic experiments. And Max Kansas City? "I've never been a personal fan of Max," Ivers notes.
Years later, the Go Nightclubbing archive was digitized at New York University, and Armstrong and Ivers reconnected with the work.
"They were working on so many different formats that it was almost impossible for us to do that," Armstrong says. We were looking at things we hadn't seen in forty years. We rediscovered Cramps – Lux was very exciting at the time."
"We found a whole John Cale design kit and I don't remember shooting it," Evers adds.
She noted wistfully that this was a time that would never come back: "It was the last analog culture: you'd get a flyer and stick it on a telephone pole. It's all digital now. I've lost a lot of artifacts because of it. It was a great time, when art music scenes intersected. And they grow side by side."

Andrew Krivine has two fine art volumes documenting his collection: Too Fast to Live Too Young to Die: Punk & Post Punk Drawings 1976-1986 and Turning Toward the Future: New Wave Drawings 1977-1990, Available from Rizzoli. Thanks to a new academic interest in punk culture, you can now view Krivine's collections at the Emmanuel Gallery, 1205 Tenth Street Plaza on the Auraria Campus, until December 21, and the gallery will be open until 5:45 pm on Thursday, December 9, for those interested in watching the shows en route to the Tivoli Show .

Emily Armstrong and Pat Evers will tell stories and perform live performance videos at Go Nightclubbing from 6-8pm on Thursday, December 9, at the Tivoli Comcast Theatre, 900 Auraria Parkway. Sorting is free. Learn more on Instagram.
.