Sergio Romo signs with Giants to quit at the end of spring training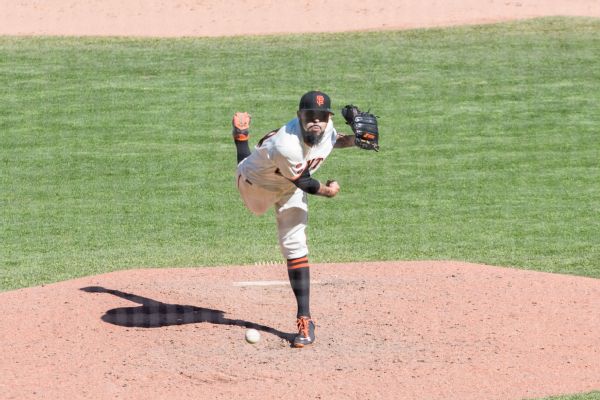 The San Francisco Giants have signed longtime helper Sergio Romo, who will step down as a member of the team at the end of spring training.
Romo signed a minor league deal with an invite to major league spring training. He will retire on March 27 during the Giants' final spring training game against the Oakland Athletics.
"The relationship Giants fans have with their players is unique — few exemplify that bond more than Sergio," Farhan Zaidi, the Giants' president of baseball operations, said in a statement Saturday. "After all he accomplished as Giant from 2008-2016, including his tremendous contributions to championship teams, it's exciting to have him back in San Francisco."
Romo, 40, won three World Series titles with San Francisco while spending the first nine years of his major league career with the team. He earned his only All-Star appearance in 2013 when he made a career-high 38 saves.
He holds the Giants' franchise record for postseason appearances by a pitcher with 27. His 515 games he pitched with the team ranked fifth all-time, while his 84 saves ranked seventh.
After leaving the Giants as a free agent, Romo also played for the Los Angeles Dodgers (2017), Tampa Bay (2017-18), Miami (2019), Minnesota (2019-20), Oakland (2021), Seattle (2022 ). and Toronto (2022).
Romo has 137 career saves in 15 major league seasons and goes 42-36 with a 3.21 ERA in 821 appearances and five starts.
The Associated Press contributed to this report.