Take it easy in Winslow, Arizona
The town of Winslow will be remembered forever thanks to the popular The Eagles song "Take it Easy". The American rock band opens one of their verses of the song with "Well, I'm standing on a corner in Winslow, Arizona, and what a pretty sight it is," and Winslow now has a park aptly named Standin' on the Corner Park.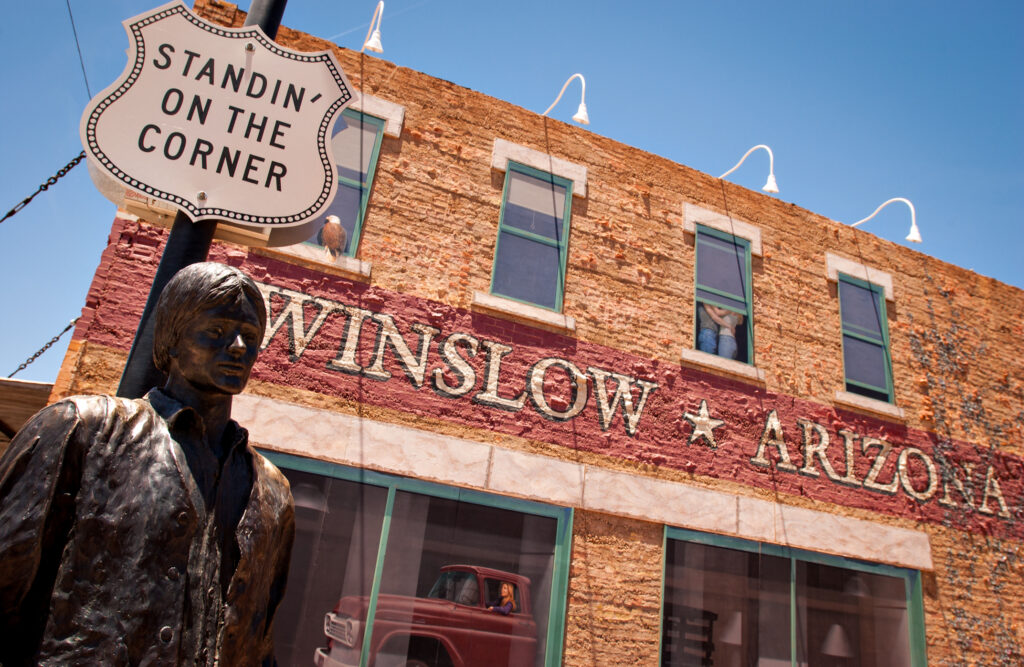 While Winslow went down in music history as the setting for The Eagles, the historic town stretches further back in time. Located in Navajo County, Arizona, the city embodies a quiet western vibe reminiscent of old western towns that once burst with energy after the construction of Route 66, which ran through Winslow.
With a population of fewer than 10,000, Winslow may not be as glamorous as Albuquerque or even Flagstaff, but its charm makes it a must-see for travelers to Arizona. A day and night in Winslow promises some great sights and activities. Standin' on the Corner Park features murals depicting the "Girl my Lord in a flatbed Ford" as seen in Take it Easy. The unique park also includes a statue of Glenn Frey, a member of the Eagles who passed away in 2016. Visiting the public park also includes viewing a large Arizona US Route 66 marker that serves as a tribute to the historic highway that stretched much of the city west.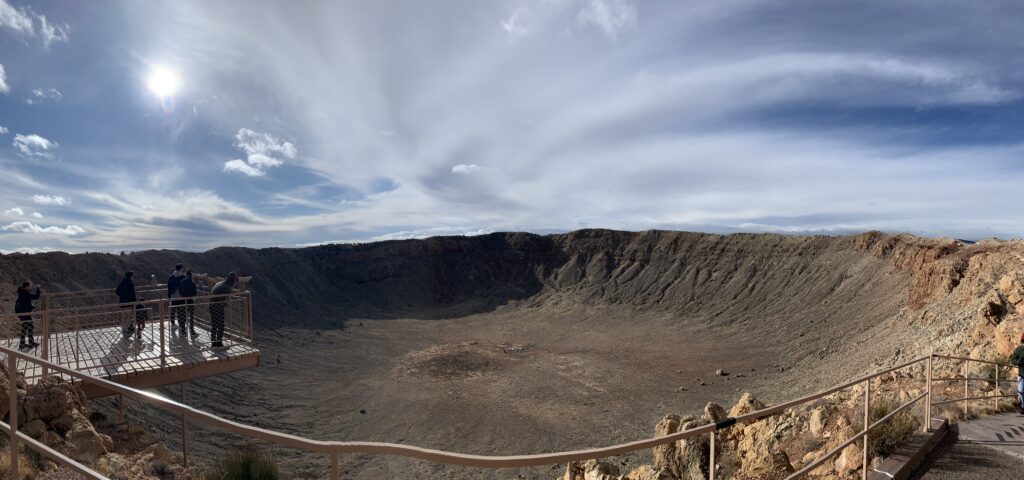 Just outside of Winslow (about 18 miles) is Meteor Crater, an impact crater from a meteor that slammed into the earth nearly 50,000 years ago. The impact site is a little less than a mile in diameter and has several vantage points to view the sheer size of the crater, as well as a visitor center detailing the events of the meteor, with interactive exhibits and displays that visitors walk through and be able to enjoy it.
Back in Winslow, visitors can stay at the historic La Posada Hotel, which has recently been extensively restored. The hotel has a variety of rooms, some with patios and balconies, as well as a martini bar, garden, and bookstore. The hotel's restaurant, The Turquoise Room, offers modern Southwestern cuisine.
About 60 miles from Winslow, visitors will find the Painted Desert and Petrified Forest. Painted Desert attracts tourists for its colorful rocks, ranging from bright reds to lavender tones. Petrified Forest is an American national park and features large deposits of petrified wood from fallen trees up to 225 million years ago.