The best places to see and celebrate cherry blossom trees around the world
Spring in many parts of the world means pinks, reds and whites burst out in bright colors as far as the eye can see, filling the sky with sweetly scented flowers. Once in bloom, cherry blossoms only show their colors for a short time. Whether visiting these trees at home or abroad, trips to any of these locations around the world promise an otherworldly experience.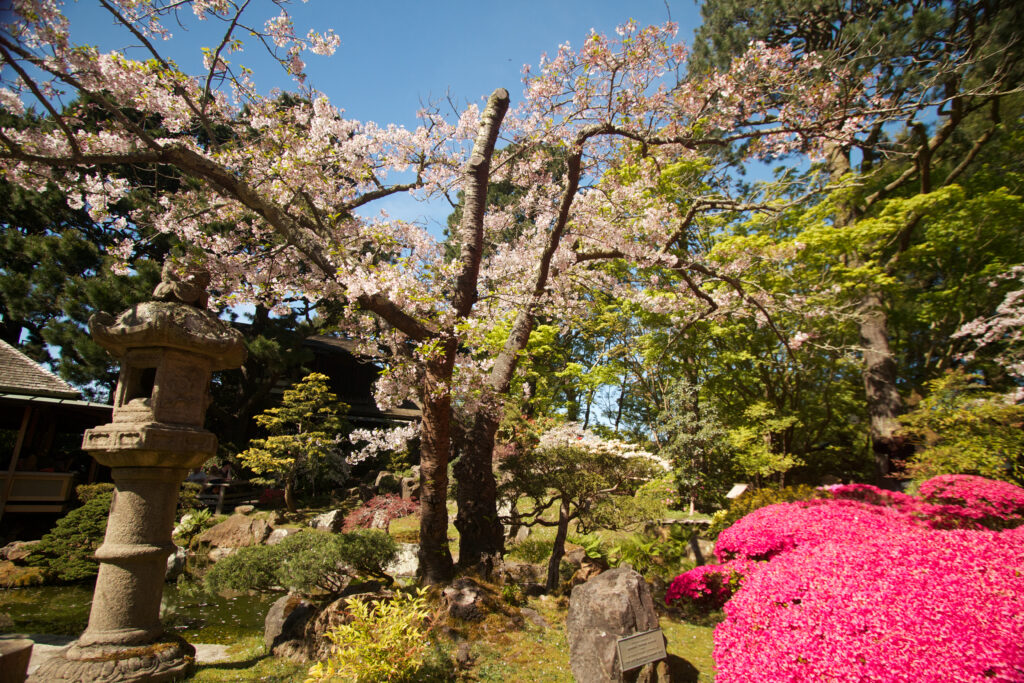 San Francisco, California
This coastal city hosts one of California's most well-known festivals of Asian tradition, the Northern California Cherry Blossom Festival, and the largest cherry blossom festival on the West Coast. Over two weeks in April (April 8-9 and April 15-16), more than 200,000 people flock to one of the country's three remaining Japantowns to enjoy not only traditional Japanese food and activities, but also the two-hectare area Visit Japanese Tea Garden in Golden State Park. Here, cherry blossoms soar above pathways and seating while diners sip traditional Japanese tea.
Dallas, Texas
The Dallas Arboretum welcomes spring every year with Dallas Blooms, the Southwest's largest annual flower festival. More than 125 Japanese cherry trees bloom in pink and white. When it's in full bloom, you can stroll among the equally impressive displays of tulips, or sit to admire the trees. Dallas Blooms runs February 25 through April 16 with music performances, dining and events throughout the garden.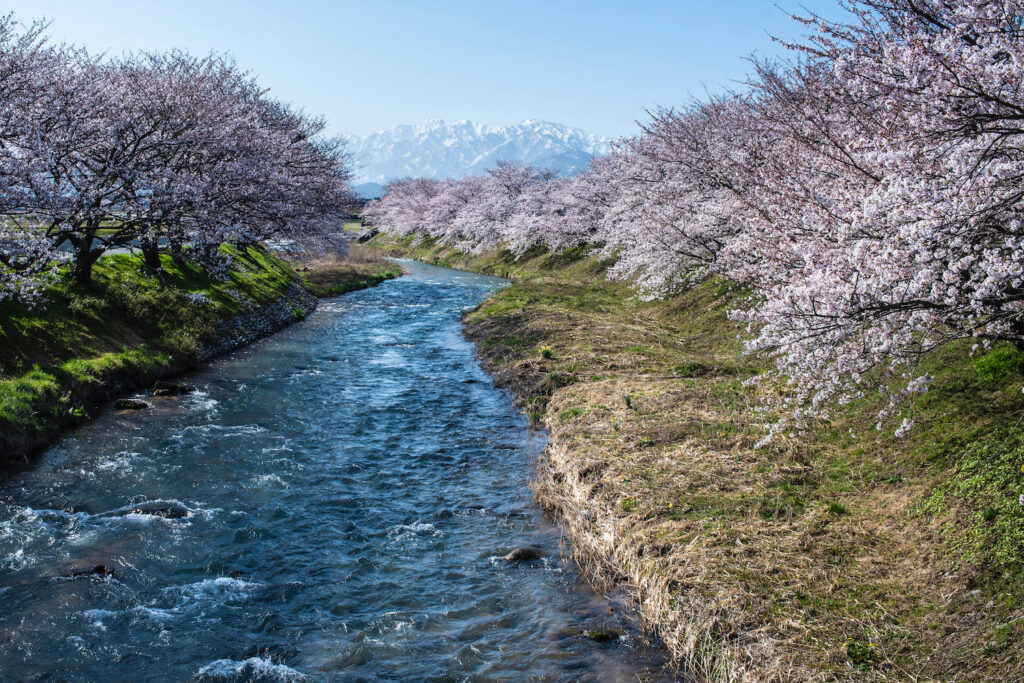 Shizuoka, Japan
The Kawazu Cherry Blossom Festival celebrates the earliest flowering cherry trees in eastern Japan and runs through late February. In addition to celebrations in several towns in the region, locals and visitors also enjoy food and drink stalls lining the streets along the Kawazu River, local handicraft and souvenir vendors, and illuminations adorning the trees.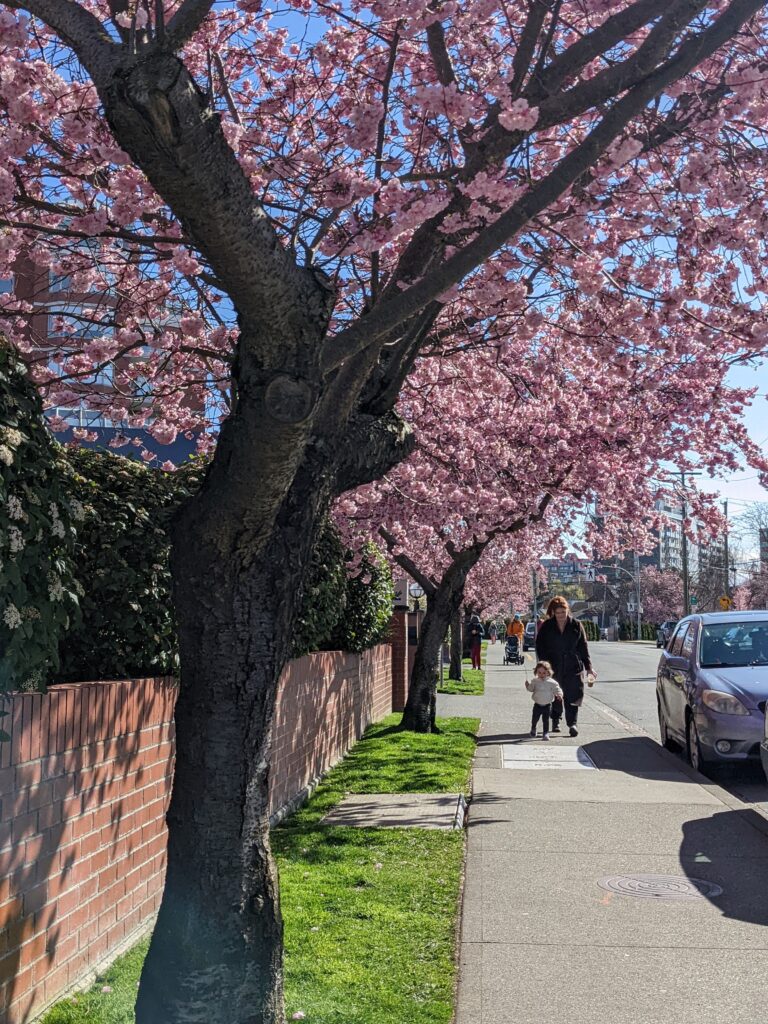 Victoria, British Columbia, Canada
Victoria is dubbed the City of Gardens and it's no surprise that every spring is also home to some incredible cherry blossoms. Due to the city's mild climate, thousands of cherry trees bloom as early as February and into May. One of the best places to see these flowering trees is along View Street in the center of Downtown Victoria. Butchart Gardens features cherry blossoms among many other bold and vibrant flowers.
Kinosaki, Japan
See cherry trees in bloom at a public onsen or hot spring, or stroll around town in a yukata or summer kimono. Found along the Otani River, these trees bloom from early to mid-April.
San Diego, California
It may surprise you to know that San Diego is home to its own beautiful cherry blossom trees. Expect blooming cherry blossom trees at the Japanese Friendship Garden in Balboa Park. The garden even hosts the annual Cherry Blossom Festival (March 10-12) with a variety of programs celebrating the blossom. This year the festival is holding a design competition.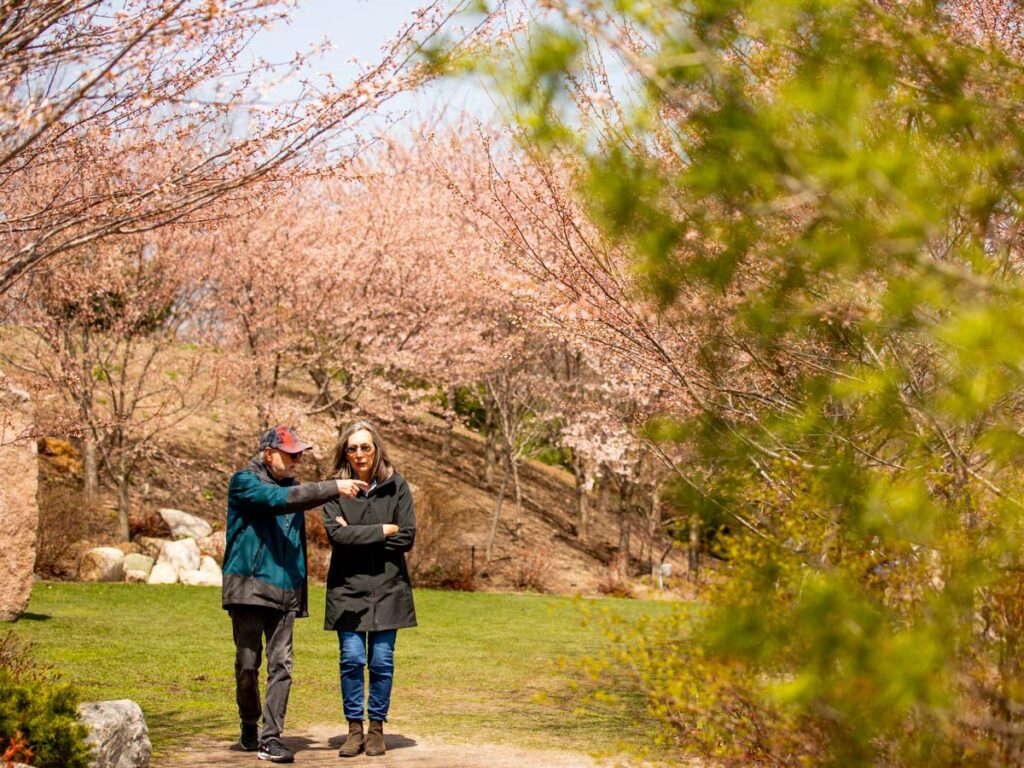 Grand Rapids, Michigan
At the Richard & Helen DeVos Japanese Garden at Meijer Gardens, visitors can discover flowering cherry blossom trees along the Cherry Tree Promenade and on the waterfront near the Zig-Zag Bridge. Distorted shapes of blooming cherry blossom trees, or sakura, the national flower of Japan, slowly drop their petals throughout spring, creating a romantic backdrop of color and peace.
Kyoto, Japan
Cherry blossom season in Kyoto lasts from the last week of March to early April. To best enjoy the season, look for a hanami (blossom viewing) party, where a picnic blanket or tarp is placed under the prettiest and tallest cherry tree while you enjoy festive food and drinks. Some of the most popular parks for this are Maruyama-koen Park, Kamo-gawa Riverbanks and Kyoto Gosho. The Kyoto Botanical Garden also sees crowds flocking to see the flowering trees.