The Louis Comfort Tiffany exhibit is coming to the Marie Selby Botanical Gardens in Sarasota, Florida
Beginning February 12, Sarasota's Marie Selby Botanical Gardens is presenting Tiffany: The Pursuit of Beauty in Nature as a follow-up to its 2023 exhibition series Jean & Alfred Goldstein. The exhibition showcases the creativity and innovation of legendary American artist and designer Louis Comfort Tiffany.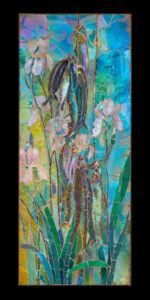 The presentation will feature a variety of Tiffany's signature stained glass windows and lamps woven into immersive horticultural displays. These original installations will reside in the garden's famed Tropical Conservatory and throughout the grounds of the 15-acre campus in downtown Sarasota.
Running through June 25, the exhibition features a range of colours, shapes and textures inspired by Tiffany. More than 1,000 bromeliads will dot the landscape to create floral mosaics of stained glass, with flowering butterfly plants enhancing the outdoor vignettes.
In the Tropical Conservatory, vibrant and vigorous begonias, orchids, gesneriads and bromeliads make up the beautiful exhibits inspired by Tiffany and his aesthetic. Each installation showcases nature's influence on Tiffany's work, from dragonflies and water lilies to daffodils and wisteria.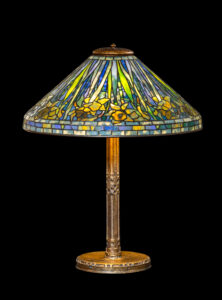 Throughout the exhibition, visitors can view stunning examples of Tiffany's work in a variety of mediums at the Museum of Botany & the Arts in Selby Gardens. Here more than 40 lamps, vases and other objects generously borrowed from a private collection decorate the space to tell the story of Tiffany and his studio. This exhibition also shows how Tiffany revolutionized glassmaking and redefined American decorative arts at home and abroad.
In addition to these exhibitions and installations, Nadia Watts, great-great-granddaughter of Louis Comfort Tiffany, will speak with Dr. David Berry, Chief Curator of the Museum, Selby Gardens. In this session, Watts will discuss her family's artistic heritage and its influence on her own work with fabrics. Tickets for this special session can be purchased in advance here for $50 each.
Tickets are $11 for members, $26 for adults, $11 for children 5-17, and free for children under 4.