The Shelbourne partners with Swissline, marking the luxury spa brand's debut in Ireland
The Shelbourne in Dublin recently announced a new spa partnership with Swissline, making the property the first spa in Ireland to work with the skincare brand. Swissline focuses on biology and develops products that respect and work with the skin. The partnership will allow travelers to enjoy two new spa treatments.
Swiss Ultimate Collagen
Designed to deeply nourish your skin and mind, the Swiss Ultimate Collagen experience helps restore skin and prevent further problems. The 90-minute treatment is enriched with innovative, skin-building ingredients such as pure collagen, peptide technology, pure silk and botanical growth factors. Swissline's Matricol technology offers a non-invasive treatment with instant replenishment, validated by dermatologists. Travelers who feel their face is stressed and their skin looks dull should use this rejuvenating facial treatment to refresh the skin and restore its natural tone and radiance.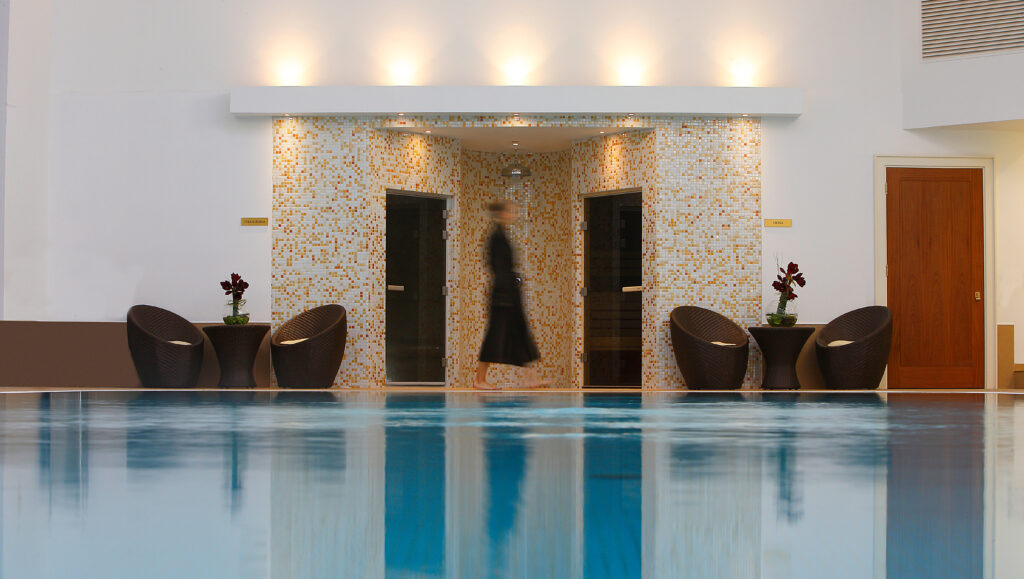 Swiss Smart
If you're feeling stressed, chances are your skin is stressed too. The 50-minute Swiss Smart facial instantly refreshes your skin. With a focus on relaxation and resilience, the treatment is formulated with pharmaceutically graded ingredients that target issues such as dehydration and fatigue. Afterwards, your skin will feel soothed and rested and look fresher and more radiant.
At the spa, be sure to visit the relaxation room overlooking St Stephen's Green, the swimming pools and thermal facilities. Each room offers a relaxed atmosphere where guests can reconnect with their mind, body and spirit. Other treatments available at the spa offer holistic approaches using natural therapies and products like facials, body wraps, and body scrubs.