This cocktail bar has the largest gin collection in New York City
With a whopping 860 bottles of gin to its name, The Ivory Peacock in the New York borough of NoMad/Chelsea offers the largest gin selection in New York City. Inspired by the classiest hotel lobby bars in the world, this cocktail lounge celebrates gin in every form. An active bar since the mid-1800s, The Ivory Peacock features plush banquette seating and antique chandeliers by Waldorf Astoria New York and NoMad Hotel. Carved mirrors in gilded wood, reminiscent of Louis XV and Versailles, adorn the space, creating an elegant environment for all to enjoy.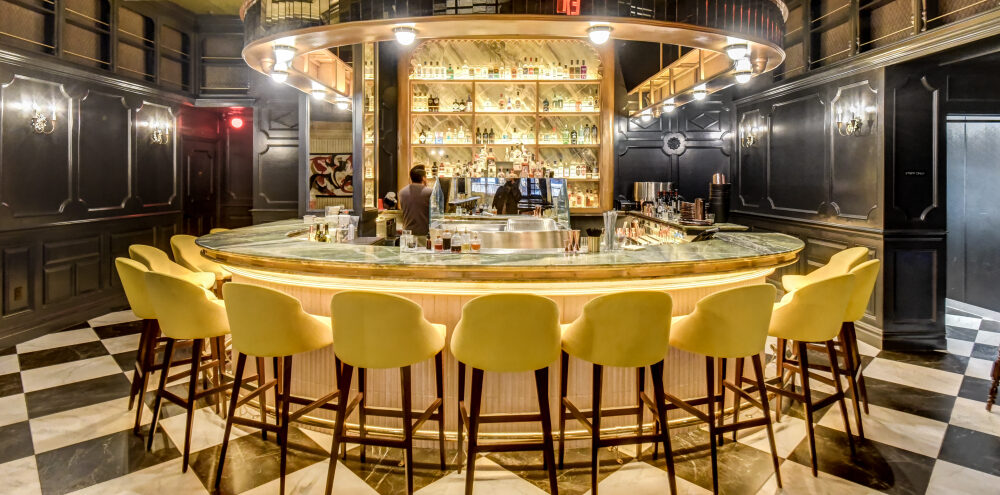 The Ivory Peacock pours the city's vast array of gin drinks, with expert mixologists crafting a wide range of beverages and serving gin cocktails, along with a wide range of clear and aged spirits. The cocktail program takes guests on a journey through gin and other global spirits, with cocktails created by the bar's premier bartenders, Gill Grossman and Sean McClure.
Martini lovers need to indulge in The Ivory Peacock's Optimized Martinis menu, a selection of both classic and creative martinis available in two- and four-ounce pours. The Ivory Dry Signature Subzero Martini is made with Bombay Sapphire Gin, Cinzano 1757 Dry Vermouth and Lemon Bitters, while the Emerald Pomme Pandan is made with The Botanist Gin, Dolin Blanc Vermouth, Branaland Apple Ice Cider and Pandan Leaf Extract.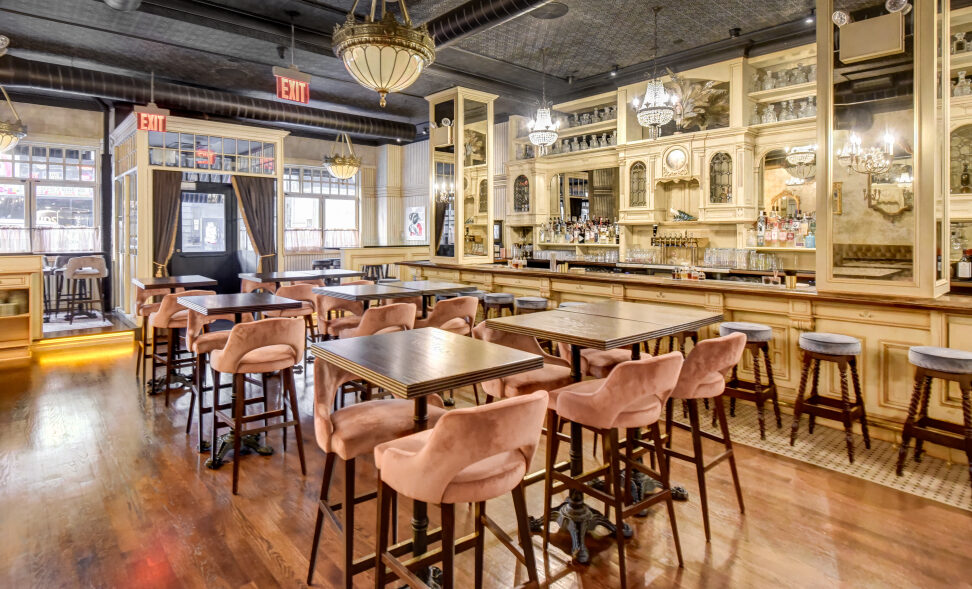 Over on the classic cocktail menu, you'll find drinks with quirky presentations, as well as some cocktails made with "super" liqueurs, oleo-saccharums fortified with citric and malic acids to maximize flavor and prolong freshness. These cocktails include Bisou Vert (French 75 enhanced with Bombay Sapphire East Gin infused over sous vide with makrut lime leaves and lemongrass, super lemon and sparkling crémant wine); and Jardin de Fleur (a cross between a daisy and a pink lady, made from homemade floral syrup with hibiscus, chamomile, white and blue plum, jasmine and chrysanthemum teas, combined with a split base of Dorothy Parker Rose Petal Gin and Calvados, with egg whites , Yuzu and Super Lemon).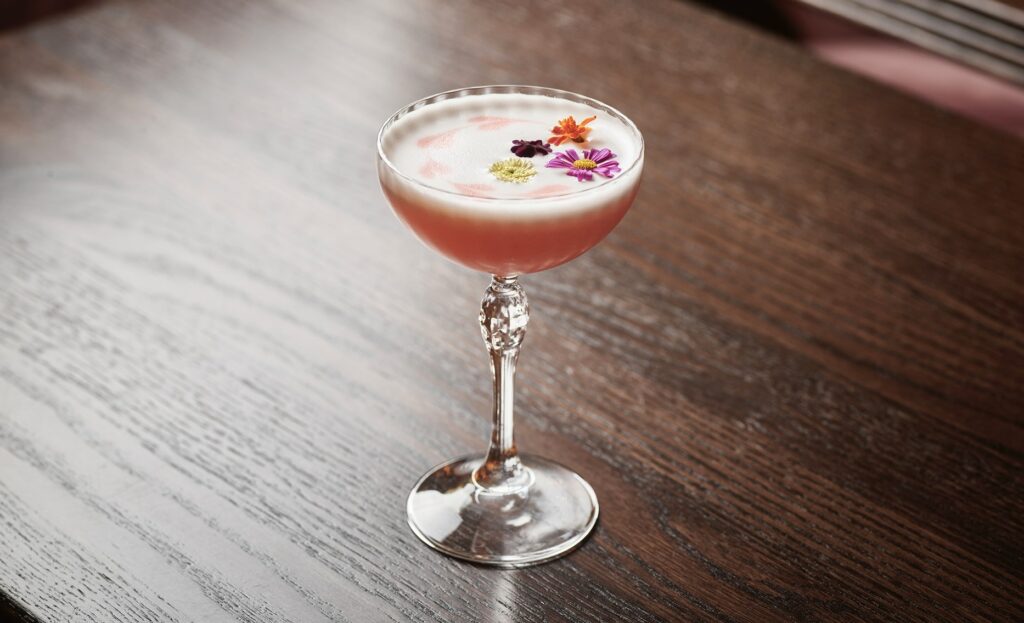 Guests wanting a proper introduction to gin must experience the Emerald Bar Gin & Tonic Service. Served on bespoke trays, this service offers guests drinks like Monkey 47 Gin (Fever-Tree Indian tonic, lavender, cardamom, cranberries), Archipelago Botanical Gin (Fever-Tree Mediterranean tonic, mango, black pepper and lemongrass), and KI NO BI Kyoto Dry Gin (Fever-Tree Lime and Yuzu Tonic, Juniper, Red Shiso and Ginger).
In addition to gin cocktails, The Ivory Peacock also serves a few non-gin cocktails, like an espresso martini and passion fruit margarita. The cocktail bar also offers zero proof cocktails and a curated selection of wine and beer.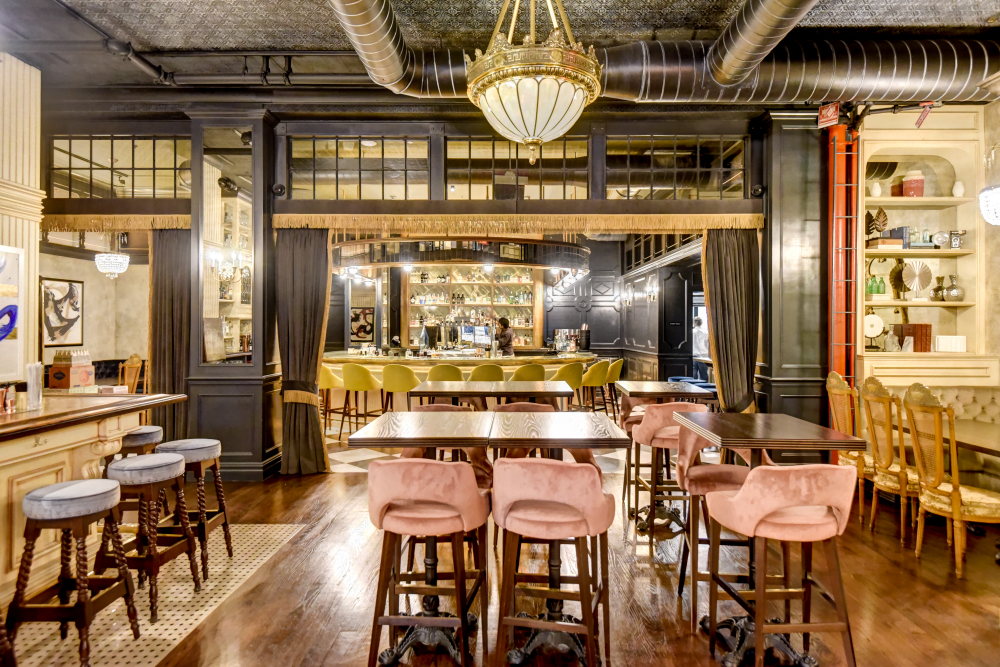 Guests can also look forward to French-inspired snacks with Japanese flavors. Chef Grayson Altenberg creates savory dishes like tuna tartare and croque monsieur with miso glaze that guests can enjoy alongside cocktails.