Wellness, wildlife and scenery at Tutka Bay Lodge in Alaska
A new vision for its hospitality offerings is being introduced within Wild Adventure Company, a transformative Alaskan adventure company. Celebrating 40 years in south-central Alaska with founders Carl and Kirsten Dixon at the helm, the multi-generational company is now focused on a range of new adventure and wellness programs at its Tutka Bay Lodge, including the addition of a luxury-focused collection of hospitality services to enhance its already excellent reputation in Alaska.
The company's portfolio of businesses in Homer, Alaska, which already includes La Baleine Café, will be joined by Danish Daughter Flower Farm, a peony and vegetable farm. This expansion will offer lodge guests unique culinary experiences and cooking classes while also being a source of local produce for the culinary offering.
Complementing the Dixon family's new vision for the company is a deeper commitment to protecting and protecting the natural world and the cultures that surround it with their non-profit Be the Wild Stewardship Project. These new initiatives are focused on preserving the wild lands and learning and exploring Alaska Native culture and marine ecosystems that enrich the lives of both local communities and guest experiences.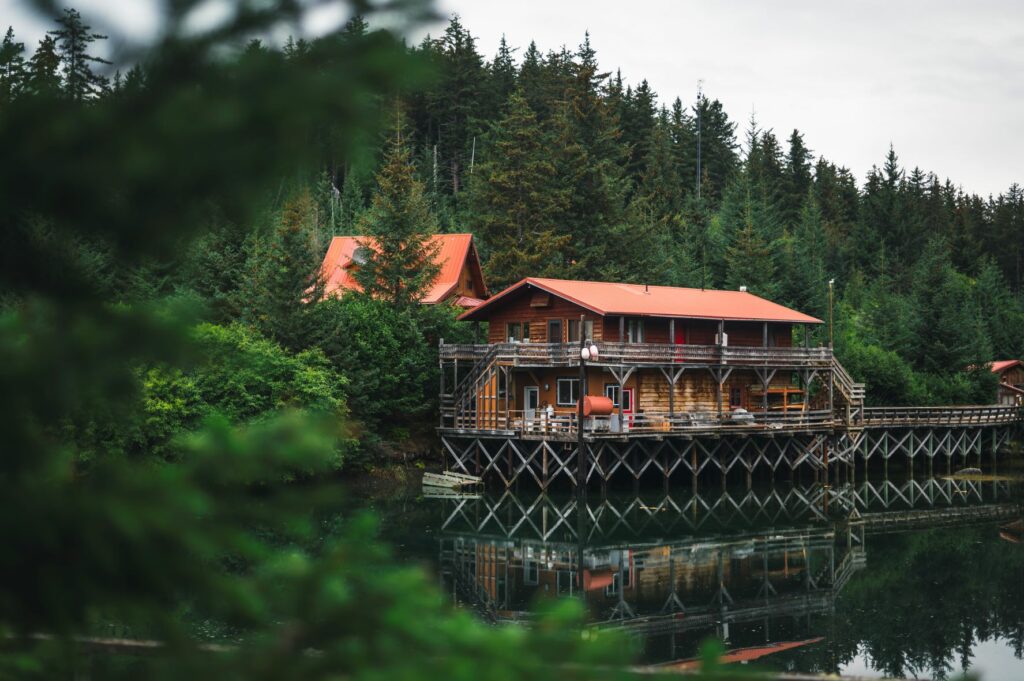 New for 2023 is Tutka Bay Lodge's 18-passenger catamaran The Lightning, taking guests on exciting adventures in Kachemak Bay. These wildlife and sightseeing tours bring guests closer to nature, where they can see an abundance of marine life, including humpback whales, sea otters, and an array of unique shorebirds. On a sunset cruise, guests can enjoy grilled s'mores and other handcrafted desserts and drinks under covers while enjoying dramatic views of the sun setting behind Mount Augustine, Mount Redoubt, and Mount Iliamna.
Guests can also take an oyster farm tour that teaches the process of oyster farming from seed to market while indulging in a floating raw food experience where they can shell and eat grilled oysters fresh from the source. The ship can also take guests to explore Flat Islands and Seldovia Village to visit local galleries and shops.
For adventure travelers looking to explore the rugged backcountry, the lodge offers rock climbing excursions, where dirt roads lead hikers or bikers to upper bowls and high alpine vistas. For a full-day biking adventure, the lodge can transport bikers by helicopter, boat or plane across the Gulf of Alaska to Augustine Volcano, a volcanic island with an incredibly unique lunar-like landscape. Still with active vents releasing plumes of smoke, the excursion to this volcano makes this a once in a lifetime experience.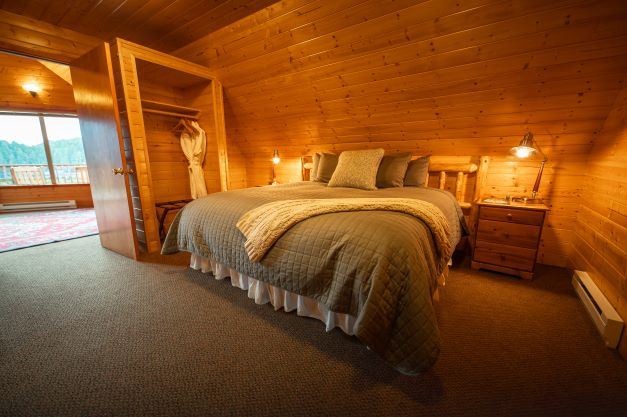 In June, hundreds of thousands of salmon travel up streams and rivers to spawning grounds inland during the annual Salmon Run. This is also the perfect time for fly-fishing at a private plane-accessible beach in Katmai National Park. A 15 minute flight from the lodge, guests can explore the Outer Coast and stunning glaciers on a day trip to the magnificent Kenai Fjords National Park for fishing, hiking, kayaking, paddling and even glacier jet skiing.
The Tutka Bay Lodge property consists of six deluxe cabins plus a main lodge, a smaller, intimate building where guests can enjoy pre-dinner aperitifs, dine, play games or explore the library and nature corner. This is also where guests can sign up for lodge-based activities.
As part of Wild's cooking classes, adventure activities and opportunities to explore the great outdoors add to the lodge's overall feel-good culture. Tutka Bay Lodge is offering a new regeneration program that includes daily outdoor yoga and forest and ocean meditation, including kayaking or paddleboarding for a floating treatment, or guided breath walks through the local forest to find inner stillness, self-reflection and grounding.
Forest Therapy takes advantage of the lodge's unique location and includes guided hikes into an ancient rainforest or to nearby Kachemak Bay State Park. From this ideal setting, guests can immerse themselves in a sound bath that includes a full-body listening experience that intentionally uses sound to invite gentle yet powerful therapeutic and restorative processes to nourish the mind and body.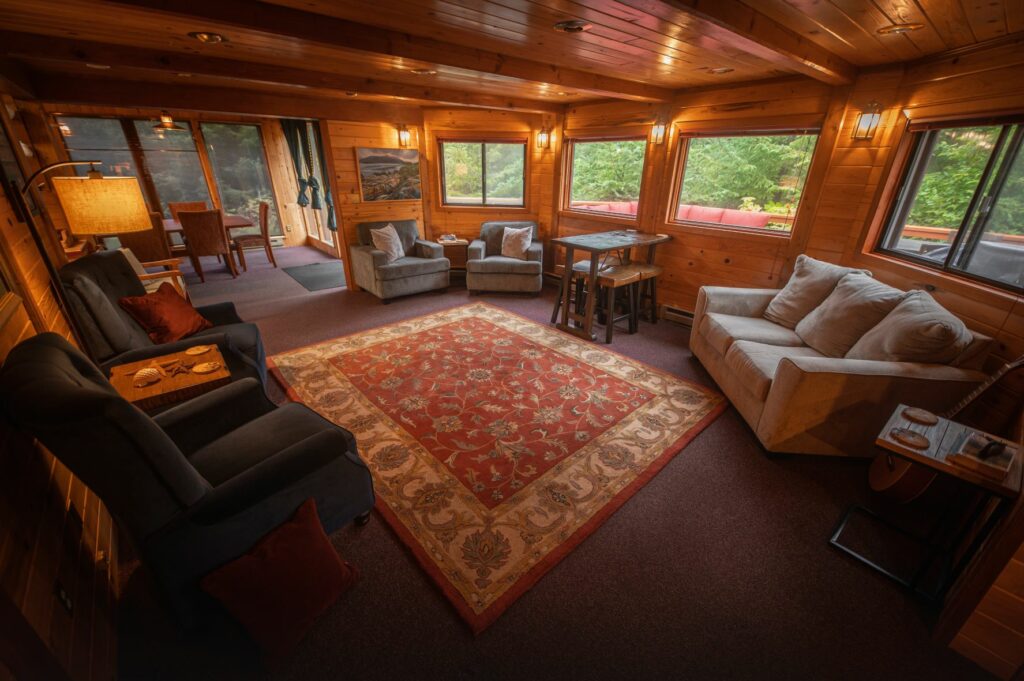 At Tutka Bay Lodge, a Wilderness Tea Lounge invites guests to gather herbs and berries from the forest to brew a healthy and healing tea to be enjoyed before or after cold and hot water therapy or a herbal and salt scrub.
The culinary programs are led by mother Kirsten Dixon and daughter Mandy, two award-winning chefs and cookbook authors. The addition of the new Danish subsidiary farm in Homer, which produces more than 60,000 peony flowers and a range of herbs and vegetables, will complement the gardens on the property, relationships with local farmers and foraging efforts to provide a local and sustainable dining experience support financially. During the annual Homer Peony Celebration in July, the farm opens for tours, with opportunities to enjoy these edible, fragrant blooms and dine in the farm fields with intimate meals prepared by chefs Nick Wells and Timothy Crockett.
The summer season at Tutka Bay Lodge runs from June 1st to September 1st. 30, with prices starting at $8,415 per person for a three-day experience, complete with two off-site adventure excursions, all meals, guided activities and associated equipment, spa and cooking classes, wine-matching, and other lodge amenities. The popular two-lodge adventure offering between Tutka Bay Lodge and Winterlake Lodge is also bookable in summer. Buyouts are also available starting at $126,000 for three nights/three days.