What the collapse of the Silicon Valley bank means for scientific start-ups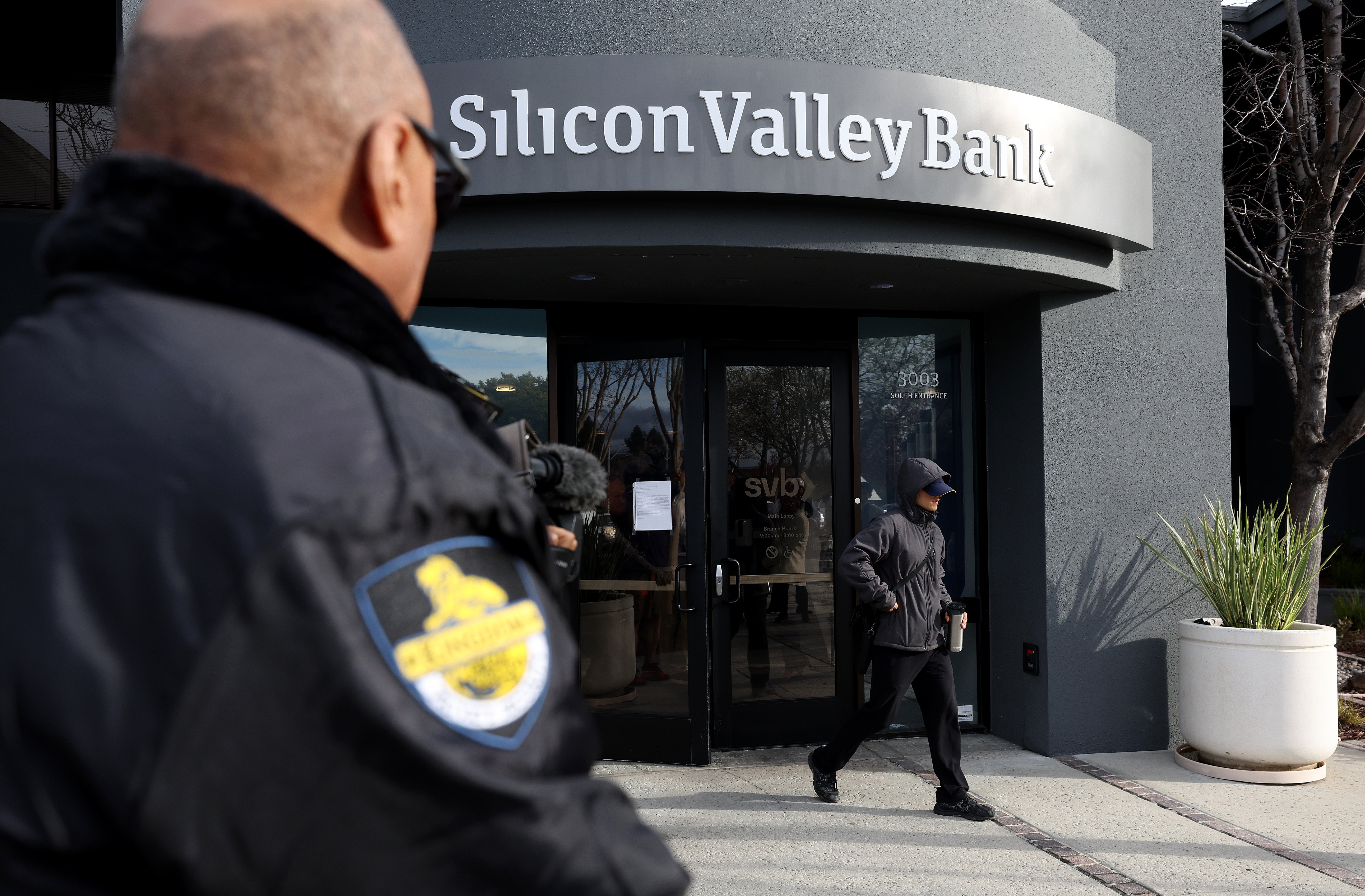 The collapse of the Silicon Valley Bank (SVB) late March 10 has thrown science and technology start-up companies into chaos, leaving many questioning where investment will come from in the future.
Regulators shut down the bank after several days of turmoil after announcing it would have to raise $2 billion to meet debt due to rising interest rates. This led to a bank run as several large venture capital firms advised their clients to withdraw funds.
The SVB was known for funding technology start-ups. Because of its location in Silicon Valley, a region in the San Francisco Bay Area of ​​northern California, many of them were green power or biotech companies.
The situation after the collapse was "absolutely appalling," says Ethan Cohen-Cole, chief executive officer of Capture6, a clean technology start-up in Berkeley, Calif. that is developing ways to capture carbon dioxide directly from the air. "Your first thought is, 'This is the end of your business.'"
But on March 12, the US government announced it would guarantee deposits at the bank to reassure its former customers. Though relieved, Cohen-Cole believes it wasn't necessarily the right thing to do to secure long-term investments in companies like his. "They perpetuate the problem," he says. The rescue plan covers immediate liquidity problems like paying employees, but the next step remains unclear, he says, adding that he would have liked the government to strengthen existing small business lending programs. Cohen-Cole predicts that investors will pull away from investing in small companies, which will inevitably impact small start-ups working on climate solutions.
HSBC takeover
In the UK, events unfolded somewhat differently. On March 10, the Bank of England announced that SVB's UK arm would be wound up, resulting in catastrophic losses for SVB's customers. But a hectic weekend of lobbying and discussions by the country's tech leaders resulted in SVB's operations there being bailed out by March 13 by HSBC Bank – which bought SVB UK for £1 ($1.20), removing all banking operations could be continued as before.
Sebastian Weidt, chief executive of Universal Quantum, a quantum computing start-up in Brighton, UK, which has deposited millions of pounds with SVB UK, says he's had a very stressful weekend. "We had to assume that our money would be gone, which means we had to find ways to recapitalize Universal Quantum," he says. The company was fortunate to have revenue streams, having inked a €67 million ($72 million) deal with Cologne-based German Aerospace Center (although those funds are no longer available were needed after HSBC got involved).
Samira Ann Qassim, co-founder of Pink Salt Ventures in London, which invests in early-stage tech companies run by women, advises companies to keep accounts with different banks to avoid this situation in the future. "It's the only risk protection you can take," she says. Early-stage startups would have been hit hardest if the UK government and HSBC hadn't brokered the deal, she adds. "It could have been a couple of years of absolute chaos."
Aileen Ryan, chief executive of Preoptima, a UK-based start-up developing design tools to reduce the carbon footprint of new builds, says she plans to continue funding with SVB UK under its new ownership. In the future, however, she wants to distribute the money across several banks.
broader issue
The collapse of the SVB is symptomatic of the problems facing the broader financial environment, says Matt Lilley, President of Hult Business School in London. "The environment for venture capital financing was becoming increasingly difficult," he says. "I find [the collapse] is an effect rather than a cause, and the more general cause is rising interest rates." He predicts that even without SRP, decarbonization startups will continue to invest in the United States will attract.
Still, climate tech entrepreneurs remain nervous, says Cohen-Cole. "While the SVB's lending capacity can be replaced by other institutions, the potential curtailment of lending could be more damaging. It's a shame that SVB was an isolated case, not a reflection of the climate tech space or business in general. So I'm confident that other financiers will eventually learn of this uniqueness and seek to quickly replace any SVB lending."
This article is reproduced with permission and was first published on March 14, 2023.